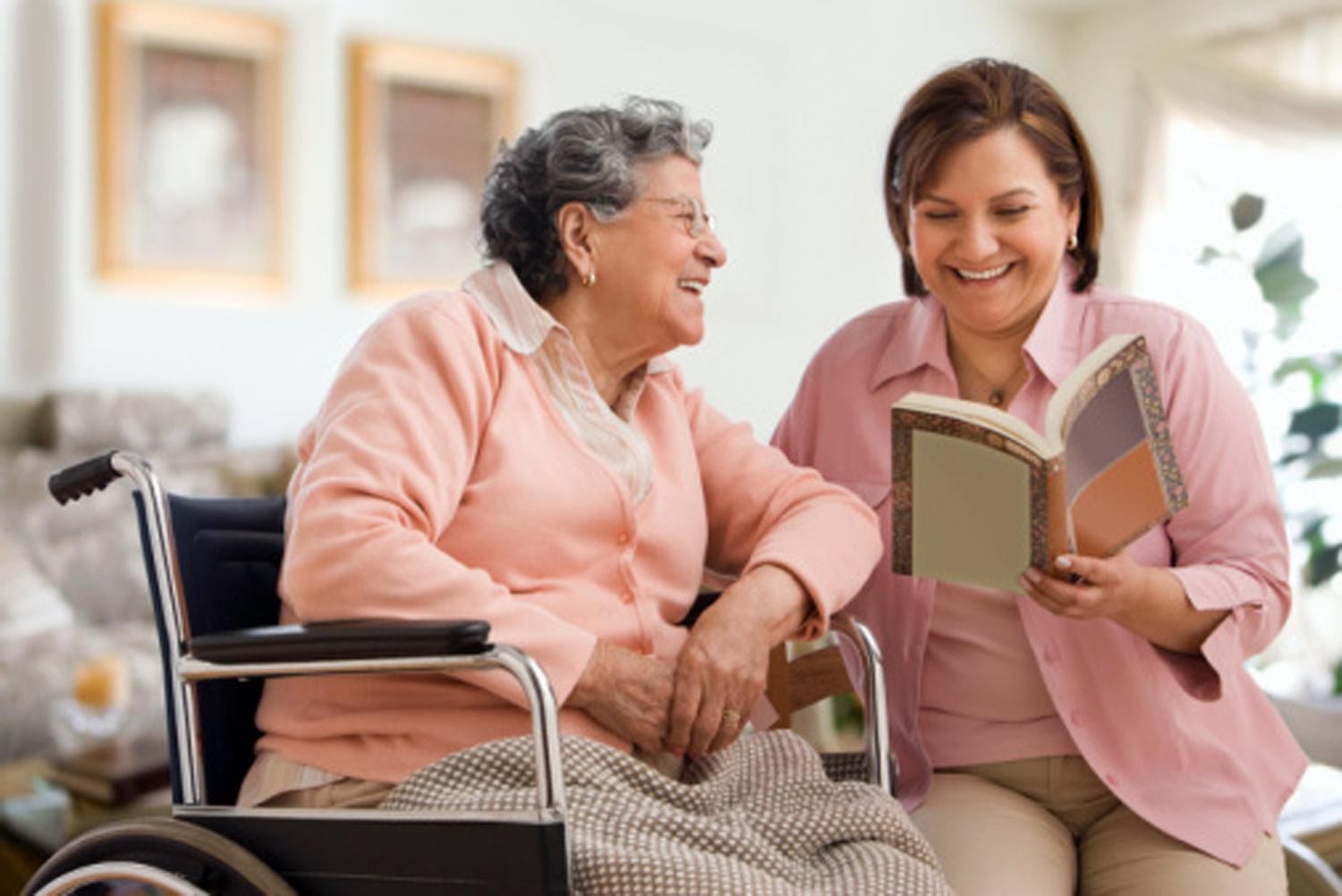 How Visiting Angels is assisting seniors in the community
Here at Visiting Angels Farmington/Cape Girardeau, our trained, compassionate caregivers dedicate themselves to helping local seniors live comfortably and safely at home. We understand how important it is to put seniors first, prioritize their safety, well-being, and security to ensure they can age in place.
Roughly ninety percent of Americans ages 65 and older want to stay in their homes for as long as possible, and this age group is rapidly growing. While in-home caregivers are growing in popularity, there are still many questions surrounding what exactly home care is.
At Visiting Angels Farmington/Cape Girardeau, we want our clients and their families to be secure in their home care decision. If you find that you or your loved one has questions or concerns you'd like addressed, don't hesitate to get in touch with us. We'd be more than happy to discuss things with you.
Common Home Care Questions & Answers
There are common questions that arise when it comes to home care. To shed light on our services, we'd like to highlight the most common questions we receive and follow up with answers to put your mind at ease.
Q: What does aging in place mean?
A: Staying in your own home as you age is known as "aging in place." This way of aging is becoming more and more popular with seniors and is also becoming more accessible. Aging in place looks different for each individual and can include but is not limited to assistance with meals, errands, money management, transportation assistance, and personal care.
Q: What services does Visiting Angels provide?
A: Visiting Angels Farmington/Cape Girardeau provides a wide variety of services to our senior clients and offers personalized care plans to fit your loved one's unique needs. These plans can be adapted at any point in time as well. Services can include companion care and personal care services and more.
Our home care services are designed to assist with those activities that seniors need help with to be able to stay at home safely and with dignity. Home care services may include medication and fluids reminders, fall prevention, light housekeeping, bathing assistance, grooming, or running errands. We are here to support your loved one where and when needed.
Q: Can I change the home care schedule if I have a schedule to keep?
A: Yes, that is possible with as little as one week's notice! Our goal is to make your loved one's care plan work for their needs, requests, and schedule. We are more than willing to work with your loved one. We're in this together.
Q: Will Visiting Angels be able to provide service in an assisted living center?
A: Yes, that's possible. Oftentimes, people discover that the assistance provided in an assisted living facility is not sufficient to enable them to keep their independence. In these cases, Visiting Angels Farmington/Cape Girardeau can provide a qualified caregiver to make this possible. In some states, you are allowed to hire private help in an assisted living facility – or nursing home.
Q: How quickly can my loved one receive home care services?
A: Typically, care can begin within 48-hours and often the same day. Each situation is different, but our primary goal is to support your loved one and your family. If care is needed more urgently, accommodations can be made.
Q: How can I begin home care service for my senior loved one?
A: To get started, contact Visiting Angels Farmington/Cape Girardeau by calling 573-400-2780 or fill out a contact form on our website, and one of our representatives will connect with you. From there, we will have you fill out a home care assessment. We will then, with your direction, identify caregivers who have the personality, skillset, and availability to assist your loved one. You and your loved one will then be able to meet the caregiver, and if you approve, they will begin working for you.
Visiting Angels Farmington/Cape Girardeau is here to help
We understand that as your loved one ages, it can be challenging to keep up with their care needs. Our professional in-home caregivers would love to support you and give your loved one the ability to age in place. With home care from Visiting Angels Farmington/Cape Girardeau, aging can be a comfortable process for all involved.