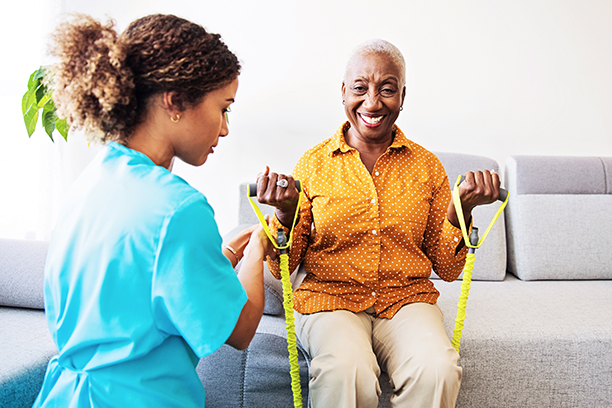 Dementia Care in McDonough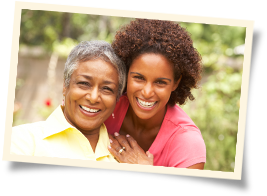 Tips for Caring for Your Loved One
At Visiting Angels® Fayetteville, our dementia care is available throughout McDonough and surrounding areas. Our support is the ideal way to give your loved one the help they need without forcing them to move to an assisted care facility. As part of our effort to provide them with a better quality of life, here are some helpful tips for better managing the situation.
As with most disorders, early diagnosis is crucial. Whether it's getting them the medication they need or taking early action to set up a system of support, it's vital to be proactive.
A diagnosis of dementia can be difficult to cope with. When it comes to providing support, you want to be tactical and not too pushy. By gradually increasing your involvement in their life, rather than simply taking over every detail right away, you can allow them more independence and give them a chance to acclimate to their new situation.
There is a lot of research out there detailing how physical activity can improve brain health, so keeping your loved one active is key. You also want to take advantage of any type of therapy that's available to you. Massage, aromatherapy, acupuncture, nutrition, and simply enjoying some good music, are all great tools for minimizing the effects of their disorder.
The most important thing you can do for your loved one is to keep them in their own home. The move to assisted living is full of sadness and confusion, which will only serve to make their condition worse. Keeping them safely in their own residence provides them with comfort, security, and all the benefits of a familiar setting. With our in home dementia care, we are proud to work with local families and make this goal a reality.
About Our Dementia Care in McDonough
Our goal is to assist them and create a safe and stable home environment, while still allowing them some level of autonomy. We offer:
Customized help around the home
Memory assistance including medication reminders
Loving companionship to boost their mental state
A critical respite for family members
And more!
Professional Dementia Care Near You
An extended home life is the best way to reduce the impact of dementia and keep your loved one in good health. We offer our support for families across the following communities:
McDonough
Stockbridge
Newnan
Peachtree City
Fayetteville
Senoia
Tyrone
Brooks
Sharpsburg
And throughout the surrounding areas
To learn more about our dementia care across the McDonough area, contact Visiting Angels Fayetteville today and schedule your care consultation.
Serving Fayetteville, Newnan, McDonough, Stockbridge, Peachtree City, and Communities in Fayette, Coweta, Henry, and Clayton Counties, GA
Visiting Angels
FAYETTEVILLE, GEORGIA
110 Habersham Dr #132
Fayetteville, GA 30214
Phone: 678-817-4200
Fax: 678-817-5717