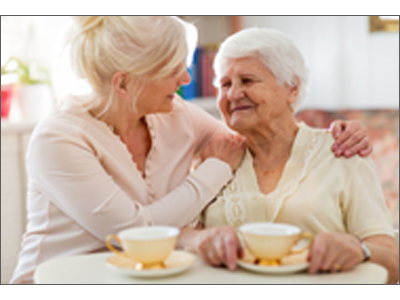 What to Do After Receiving a Dementia Diagnosis
No matter who it is, hearing the phrase, "early-stage dementia," or "presenting as Alzheimer's" can stop anyone in their tracks. Whether it's a spouse, your aging parents, a sibling, or close friend or relative, knowing that their mind is beginning to fade is devastating. Many questions can quickly arise, from what to do next and how long until it starts to get really bad, to will this be the last summer we have together, or will this happen to me?
The Alzheimer's Association reports that more than 6 million Americans are currently living with Alzheimer's. Approximately every 65 seconds, another person in the United States develops the disease. There are currently over 11 million Americans who are providing unpaid care for someone with Alzheimer's' or other dementias. There currently is no cure for Alzheimer's and progressive dementias. However, as devastating as a dementia diagnosis can be, you do not need to live in a state of hopelessness. There are a few important next steps to take that can help both you and your loved one prepare for the journey ahead. If your aging loved one has recently received a dementia diagnosis, here are four steps you should take.
Make a Plan
According to the Fisher Center for Alzheimer's Research Foundation, the average life expectancy for people with Alzheimer's disease and other forms of dementia is about 4.5 years. This means that you have some time to make decisions regarding long-term care. There's no need to suddenly move your aging loved one to a memory care facility or nursing home. However, you and your family should have a tentative plan so that when the time comes to increase care, you know what to do. Research are options, tour memory care facilities, interview home care companies. Ensure your aging loved one's living will, or estate is in place, including a named power of attorney. Include your loved one as much as possible and honor their preferences as much as you can.
Continue Medical Care
Just because there currently isn't a cure for Alzheimer's disease and other forms of dementia does not mean that your loved one should stop receiving medical care. Schedule regular appointments with your primary care physician or a specialist, such as a neuropsychiatrist, neurologist, or geriatric practitioner. Talk with your doctor about medications that slow the progression of the disease. Consider participating in a clinical trial. Seek additional support from a memory care clinic. Know that there are numerous resources available when it comes to receiving medical care.

Give Yourself Permission to Grieve

It's okay to be upset, disappointed, and sad when a loved one receives a dementia diagnosis. Regardless of whether dementia runs in the family history, no one really anticipates it happening to their aging loved one. Give yourself permission to grieve the diagnosis. You need to express feelings of anger or sadness so that you can be present with your loved one with dementia. Consider joining a support group specifically for caregivers of dementia or Alzheimer's family members to help you cope.

Make Each Moment Count

Lastly, and most importantly, make each moment that you have with your aging loved one count. Learn to live in the moment and embrace where they are in their dementia journey. Spend time reminiscing with them about their life. Browse through old family photographs and put together a memory album. Include your loved one in as many family get-togethers as they desire. Welcome the good days by laughing with your loved one, taking them on day trips, and making lasting memories for yourself. Let go of any plans you may have had when they are having a difficult day. Instead, give them space to rest and never stop reassuring them that you care for them.

A diagnosis of dementia can affect an individual's entire family. Not only does the person who is diagnosed struggle, but personality and behavioral changes can cause concern for loved ones. It's difficult to know what to expect when it comes to caring for someone with a memory disorder. Thankfully, Visiting Angels Fond du Lac offers experienced dementia care that can help guide you while providing much needed assistance to your loved one. Clients prefer our services to that of other agencies because of our compassionate care and expertise. Whether your loved one is newly diagnosed with dementia or further along in their journey, Visiting Angels Fond du Lac can provide dementia care services to help. If you have a loved one who has been diagnosed with dementia there is no need to go it alone. Contact us today by calling 920-375-5555 to learn more about our dementia care services.