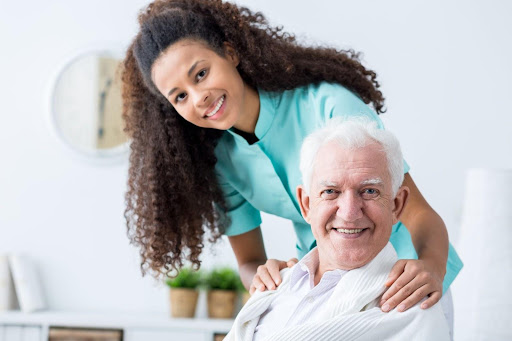 Is Caregiving the Right Career for You?
Deciding to work as a caregiver is a significant choice. Professional caregiving is a rewarding but unique job that may not fit everyone. Ask yourself the following questions to decide if caregiving is the right career.
Do you enjoy one-on-one interactions?
The majority of your work as a caregiver is spent one-on-one with clients. It would help if you felt comfortable interacting with others and making your clients comfortable around you. Enjoying one-on-one interactions doesn't mean you have to be overly extroverted, but you should feel at ease holding a conversation and being alone with your client. Professional caregiving may not be a good fit if you're socially anxious or prefer working alone.
Are you compassionate and kind?
Beyond feeling comfortable around others, caregivers must be compassionate and kind. Your clients are aging individuals who may be going through complex changes. Not every client will openly and happily accept care, and those who do may still have rough days where they are resistant to assistance. Remaining compassionate and kind during those moments helps to de-escalate situations and allows you to provide clients with the highest quality of care.
Are you a good communicator?
You'll need many necessary skills to work as a successful caregiver, but communication is at the top of the list. Communication with your client is vital to developing a trusting relationship. The better you are at communicating with your client not only helps your clients feel comfortable but also allows them to understand your role and how your assistance can benefit their well-being. It's also helpful to communicate effectively with clients' families, ensuring their loved ones are adequately cared for in their absence.
Are you physically healthy enough to care for another person?
Professional caregiving can be a physically demanding job. Some days may require you to be on your feet for most of the day. You may have to help seniors move throughout their homes or carry things up and down stairs. At Visiting Angels, we ask that our caregivers feel comfortable lifting at least 25 pounds and that they can move and care for themselves without assistance.
Are you looking for a position with a flexible schedule?
One of the main perks of professional caregiving with Visiting Angels is the flexible schedule. When we hire caregivers, we have them tell us what hours work best for them. Whether you're seeking a part-time or full-time role, we will do our best to match you with clients who require assistance during your desired time. And if there are weeks when you have extra time and want to pick up more hours, we have plenty of bonus opportunities to keep you busy.
Do you want a job with competitive pay, paid training, and time off?
If you possess the skills and qualities of a successful caregiver and think it may be the right career, the Visiting Angels team would love to connect. Working with Visiting Angels means receiving competitive pay, paid training, bonus opportunities, reimbursable mileage, paid time off, and a clear career path with a scholarship program.
Our Flagstaff office hires caregivers to work with families in Flagstaff, Payson, ShowLow, and the surrounding communities. If you're interested in learning more, send us your information or call 928-220-4100.