Non Medical Home Care in Fremont: What to Look For and How to Find Peace of Mind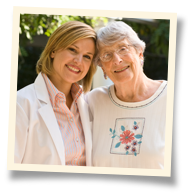 Visiting Angels® Fremont provides non medical home care to families throughout the local Tri-Cities (Fremont, Union City and Newark CA) area. Our caregivers help seniors live safely at home and we also provide family members with peace of mind.
The holiday season is a time for peace, relaxation and above all, family. It's during this season that we finally get to spend time with parents and grandparents that may not live nearby. It's also the perfect time to check in on elderly loved ones to see how well they're doing and whether they might need more assistance.
While you're spending time together over the holidays, take a moment to think about whether your loved one might benefit from non medical home care services. Spotting the signs early can help ensure that your loved one will continue to enjoy safety and independence for years to come.
Does Your Loved One Need Non Medical Home Care?
Just what kind of things can tell you that your loved one is struggling? In short, anything out of the ordinary in their behavior, appearance, or home life may mean that something isn't right. There are some tell-tale signs that you can watch for which may strongly indicate that your loved one needs more support than they're currently getting.
Some signs that your loved one is in need of non medical home care include:
Scratches, bumps, or bruises that they can't explain
A build-up of unpaid bills, unopened mails, or clutter
Food spoiling in the cupboards or fridge
Uncharacteristically anxious or paranoid behavior
Drastic changes in their weight
Listlessness or lack of interest in their old interests
Dents or scratches on their car
Frequent lapses in memory
Skilled Assistance for Fremont Seniors
Noticing that your loved one is in need of more assistance is the first step. Next, it's important to consult with their physician and make plans to get them more support. Non medical home care services are the ideal way to supplement an elderly relative's care.
At Visiting Angels Fremont, we offer a range of services from dementia care to meaningful companionship that help seniors in our community thrive. By providing regular, hands-on support from a skilled caregiver, you can help reduce the likelihood of accidental injury and keeps things running smoothly for your loved one at home.
Call Visiting Angels Fremont today to schedule a free, in-home consultation and learn more about all of the ways non medical home care can help your loved one live a better life at home.