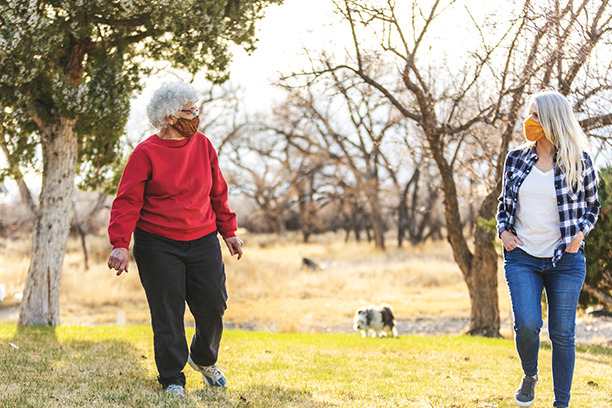 Private Home Care for a Healthy Lifestyle for Seniors in Fremont, CA, and Nearby Cities
Everyone should make an effort to eat healthily due to the positive effects it has on one's well-being. Fresh foods, produce, fruits, and vegetables, as well as a well-balanced diet, have been shown to improve cardiovascular health, boost circulation, lower cholesterol, and control other chronic health issues. With Visiting Angels Fremont, our private home care services can help your loved one make healthy decisions when it comes to their food choices.
Private Home Care Services Provided by Visiting Angels Can Help Seniors in Fremont and Nearby Cities Improve Their Health
A senior's quality of life may be greatly improved by adopting a better diet. Whether they are overweight or underweight, many elderly people suffer from malnutrition since they are unable to cook for themselves due to physical weakness. If you believe an elderly family member or friend fits this description, read on to see how Visiting Angels Fremont's meal planning and preparation services may enrich their lives and guarantee their continued freedom.
Are Meal Preparation Services Right for You?
Having a conversation with your elderly relative about your worries is the first step. Talk to them about what their day-to-day schedule looks like, including what they eat and drink. Perhaps they can describe to you what a typical breakfast or lunch would consist of. If you've concluded that investing in private home care is the best course of action, Visiting Angels Fremont is ready to assist. Getting your loved one the support they need now may help them avoid suffering in the long term, even if they are not technically hungry or overweight right now. Unfortunately, many elderly people lose their independence because they put off getting the assistance they need for too long.
How Our Caregivers Can Help
When it comes to maintaining a nutritious diet, seniors may face various obstacles. Visiting Angels Fremont's caregivers are able to assist their clients because they have received specialized training to identify and address the needs of seniors. With our private home care services, you have access to the knowledge of a local caregiver from your area who can help you find the best locations to buy fresh, healthful food at reasonable prices.
Our caregiver will then unload and put away the groceries while making sure your loved one always has easy access. We can also have meals and snacks prepared in advance so your loved one can enjoy a healthy meal whenever they'd like. Portioning food is another service we can provide to assist those who struggle with their weight.
Contact Us Today
To make sure your loved one's kitchen is always a place of safety, cleanliness, and health, let Visiting Angels Fremont provide you with our senior care services.
Call our office or fill out our form for a free in-home consultation.


Serving Fremont, Newark, Union City, CA and the Surrounding Area
Visiting Angels
FREMONT, CALIFORNIA
39159 Paseo Padre Pkwy #110
Fremont, CA 94538
Phone: 510-319-0326
Fax: 510-284-0001