How Caregiver Services in Fort Smith Help Seniors Remain Independent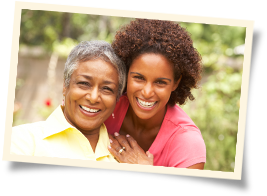 Most seniors in the Fort Smith area want to continue living in their own homes instead of moving to an assisted living facility. But when changes in mobility and health make everyday tasks like cooking, cleaning, and dressing a problem, their quality of life can quickly deteriorate without outside assistance. That's where Visiting Angels® Fort Smith comes in. Our caregiver services offer seniors in Fort Smith, AR, Van Buren, and the surrounding areas with the support they need to continue living independently.
How Caregiver Services in Fort Smith Can Help
With caregiver services from Visiting Angels Fort Smith, you can bring non-medical assistance and companionship into your loved one's home whenever they need a helping hand. We customize our services to the unique needs of every client, and our compassionate caregivers are dedicated to providing truly exceptional care.
Just a few of the services our caregivers provide for seniors in Fort Smith include:
Mobility - Limited mobility can make it challenging to go up and down steps, get up from a favorite chair, and move around the house safely. Our caregivers can provide assistance in and around the home, reducing the risk of falls and injury. They can also help seniors stay active and maintain their mobility through supervised walks and exercises.

Personal care - When dealing with a deterioration in physical or mental health, tasks like showering, shaving, and changing into clean clothes can be exhausting. Along with being a health concern, poor personal hygiene can be embarrassing, causing seniors to isolate themselves from others. Our caregivers offer discreet and dignified assistance with bathing, toileting, dressing, and grooming, giving seniors confidence in their appearance.

Meal preparation - Nutrition is one of the cornerstones of good health. And while opening a can of soup or popping a frozen TV dinner into the microwave works in a pinch, they often aren't the healthiest choices. If your loved one can no longer cook or prefers not to, let our caregivers help by planning and preparing healthy meals and snacks.

Transportation - Whether your loved one wants to go shopping, has a doctor's appointment, or has a social engagement to attend, our caregivers can provide reliable transportation. They can also help your loved one find their doctor's office, shop for groceries, run errands, and attend social activities.
Ready to learn more about professional caregiver services from Visiting Angels Fort Smith? Call our office today for a free consultation. Our caregiver services are available to seniors and their families in Fort Smith, Van Buren, and the surrounding areas.