How Non Medical Home Care in Fort Smith Can Offer Peace of Mind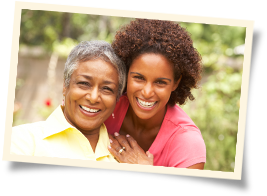 The thought that your loved one now needs dedicated in-home care can be a hard one to process. It's only natural to struggle with the idea. Senior care can be a reminder that our family members are aging, and that they may be facing new difficulties. But non medical home care can be an enormously positive experience for your family member. At Visiting Angels® Fort Smith, we can improve their daily quality of life in new and wonderful ways.
How We Improve Daily Living with Non Medical Home Care in Fort Smith
For seniors and disabled individuals in Fort Smith, our non medical home care can be a much-needed support that allows your loved one to enjoy their life with renewed dignity and ease. But it can also grant them the ability to try new activities and start a rewarding new chapter of their lives:
Help with daily tasks. Our caregivers at Visiting Angels Fort Smith assist with all types of daily tasks. We can make sure your loved one is eating on a regular basis, their home is tidy, and they have help with daily grooming.
Support with social engagement. Many seniors struggle to retain social connections with friends and family. We can encourage and even accompany your loved one to visit friends. We can even help them get on social media!
Assistance with exercise and more. Your loved one may want to take walks, spend time gardening, or engage in other active hobbies. We can be on-hand to make sure they have the support needed.
Signs Your Loved One May Need Non Medical Home Care from Visiting Angels Fort Smith
When you don't live nearby, it can be hard to determine whether your loved one requires more ongoing, non medical home care. But when you next visit, here are a few signs to look out for:
Spoiled food in the fridge or weight loss. This can indicate your loved one has stopped preparing meals for themselves, whether they've forgotten or they're struggling with making food.
Unexplained cuts, bruises, or injuries. Unfortunately, bruises and cuts can be a sign that your loved one is having difficulty with mobility, vision, or driving.
Lack of grooming. If your loved one appears to be grooming less than usual, or their clothes have stains on them, they may need a caregiver's assistance with these tasks.
Get trusted, non medical home care in Van Buren or Fort Smith. Contact Visiting Angels Fort Smith to explore your options.