Senior Care Provider in Fort Smith: Questions to Ask When Choosing Care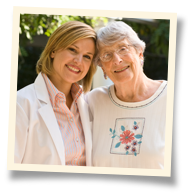 When a parent or grandparent begins to struggle with aging, their loved ones often grapple with decisions about who should provide their care. Many seek support outside the household but worry that a senior care provider may not be able to provide the kind of care that their loved one in Fort Smith needs.
Choosing the right senior care provider in Fort Smith is all about finding an agency that fits with your family's needs and values. Doing that requires a bit of research and a lot of open communication, which begins with getting the answers to questions about an agency's services, caregivers, and home care philosophy. Armed with the information you need, you'll be able to make decisions about the future of your loved one's care with confidence.
What Should You Ask a Potential Senior Care Provider in Fort Smith?
When considering a senior care provider in Fort Smith, there are some topics that you'll certainly want to go over in order to ensure that you have a full and clear understanding of their standards and services. Above all, remember that no questions are too big or too small to ask, and to always go with your gut!
Some key areas to cover during your first consultation include:
How are their caregivers selected and trained?
What are their competencies and limitations?
How flexible are your services once they're in place?
Are there any periods during which caregivers are unavailable?
What are their emergency policies and procedures?
How can you reach them if you have questions or concerns?
The answers to these questions will help you get a clearer picture of how a home care agency operates and whether they're the right fit for your family.
Get to Know Your Senior Care Providers in Fort Smith
If you're interested in learning more about all your home care options, Visiting Angels® Fort Smith offers families in our community the opportunity to meet with one of our local care directors completely free of charge. We bring personalized advice and answers right to the doors of families in Fort Smith and Van Buren so they can make choices about their loved one's care with the utmost confidence.
Call Visiting Angels Fort Smith today and request a free, in-home consultation to learn more about our senior care providers!