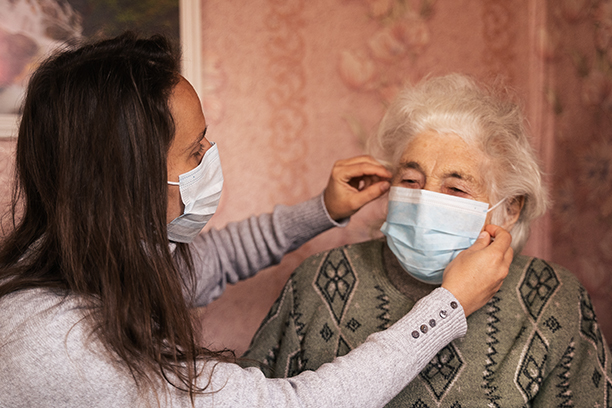 Alzheimer's Caregiver in Fort Wayne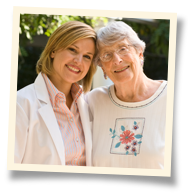 Tips For Caring For Your Loved One
Becoming an Alzheimer's caregiver for a loved one can be a huge responsibility. If you're just starting out, it may feel overwhelming. At Visiting Angels® Fort Wayne, we help families prepare for the challenges and rewards of caregiving. In addition to professional caregiver services, we can offer guidance and recommendations on what to do next.
If you're wondering where you should begin as a family caregiver, here's a quick review.
How To Get Started As A Family Caregiver
It's easy to feel like you should be an expert caregiver from day one. But being a family caregiver is tough. You'll want to take each day as it comes, gradually building up your knowledge and expertise:
Discuss your options. Once a diagnosis has occurred, you'll want to learn as much as you can from your loved one's health team. Ask them about treatment options or other recommended measures. Consider whether an Alzheimer's caregiver may be needed now or later down the road. Our team in Fort Wayne can offer recommendations, too.
Look into your resources. There are lots of books, support groups, workshops, and other programs for family caregivers. These can help you get a clearer sense of what to expect with your loved one's evolving condition. They can also offer guidance on how to support your family member on a day-to-day basis.
Consult your loved one. When our family members find out they have Alzheimer's, it can be very difficult for them. Try to make sure they're involved in any care decisions. Ask them about their preferences and see if they're willing to pursue treatment, changes in lifestyle, or other preventative measures. Make sure they get to weigh in.
Build a strong routine. For those with memory disorders, having a strong routine to lean on can be a relief. Try to create a clear daily pattern with your loved one, with specific times for eating, sleeping, visiting friends, and engaging in physical activity. As a caregiver, this can also help to keep you on track with daily care tasks as well.
Find A Trusted Alzheimer's Caregiver in Fort Wayne
With our agency, you can also schedule professional Alzheimer's caregiver services. Our compassionate team understands the daily challenges and tasks involved with care. We can set up trusted care services in:
Fort Wayne
Columbia City
Huntington
Northeast Indiana
And throughout the surrounding area
Find the right Alzheimer's caregiver for your loved one. To get started with Visiting Angels Fort Wayne, call our office today.
Serving the Fort Wayne Area in Northeastern Indiana
Visiting Angels
FT. WAYNE, INDIANA
5811 Covington Rd
Ft Wayne, IN 46804
Phone: 260-482-2273