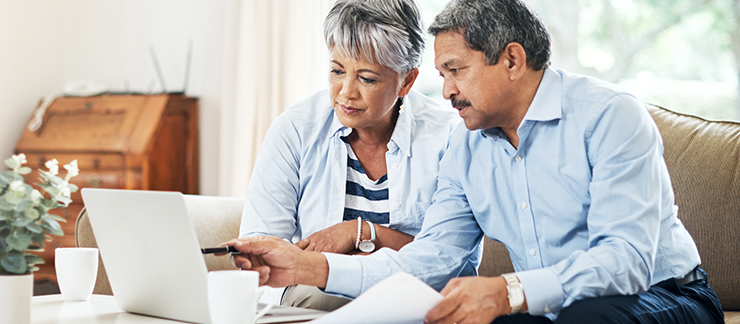 Do You Have the Right Care Plan for Your Senior?
A care plan is an essential first step in ensuring the best in-home assistance is provided for a senior loved one who requires professional support at home.
So what is a "care plan?"
A care plan is a document that acts as a road map for care between medical professionals, professional caregivers, and family. It outlines when and how a caregiver will perform specific tasks to meet your loved one's needs. Tasks may include personal care assistance with grooming, activities, mobility, transportation, and household tasks.
How Does a Care Plan Work at Visiting Angels?
Visiting Angels will conduct a free, in-home consultation to assess a senior's needs—physical, emotional, spiritual, and social. A comprehensive, personalized care plan will be developed to ensure the right services are provided. Visiting Angels will also select a professional caregiver based on your loved one's needs, preferences, personality, and schedule.
Supervisors will periodically visit your loved one to ensure the caregiver is completing all assigned tasks. The Visiting Angels team will also communicate and share information with families about their senior's care.
When Should You Update the Care Plan?
Visiting Angels caregivers can only focus on tasks outlined in the care plan, which can be adjusted as needs and other factors change. In fact, the best way to ensure your senior is receiving the best personal home care is to review the plan periodically — or whenever a change in health or circumstances occurs.
Some events that warrant an update may include:
A health event, such as a stroke or heart attack
Diagnosis of a medical condition, such as dementia or heart failure
Changes in the family's ability to provide care
Aging-related changes in mobility, eyesight, motor skills, or ability to swallow
Changes in your loved one's ability to drive, prepare meals, or complete other household tasks
Adding or decreasing care hours
Adding, removing, or changing tasks the caregiver will perform
A Visiting Angels caregiver will monitor for signs—including safety concerns or changes in physical or cognitive conditions—to determine if an update is needed. The caregiver will report concerns to their supervisor, who will then contact you.
Visiting Angels caregivers can also identify and report concerning changes in patients who are living with chronic health conditions, including:
Cardiovascular disease
Parkinson's disease
Dementia
Chronic obstructive pulmonary disease (COPD)
Stroke
Cancer
How Can You Update the Care Plan for a Senior?
You can request adjustments to the care plan by contacting your Visiting Angels care coordinator, or you can discuss changes during a supervisory visit. There may be times your loved one will want to update the care plan for personal reasons—for example, a preference for getting a bath instead of a shower.
A detailed, personalized care plan will help ensure your loved one receives the right care at the right time. Whether you are local or live far away from your senior, a care plan will give you peace of mind knowing your loved one is safe, comfortable, and happy at home.