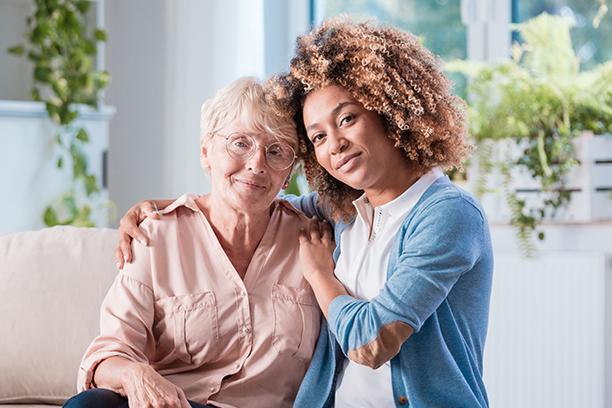 Meal Planning and Preparation for Seniors in Gaithersburg, MD and Surrounding Areas
Through our senior care services, we can ensure that seniors in Gaithersburg, MD and surrounding areas eat nutritious meals
Seniors who live alone often do not take the time to prepare nutritious meals and instead opt for frozen TV dinners and take-outs. This is why nowadays a lot of older adults are malnourished, even those who are struggling with their weight. Unfortunately, undernourishment can worsen chronic conditions and lead to various health problems.
At Visiting Angels Gaithersburg, we offer a simple solution to this problem. We have included meal planning into our senior care services, so our clients have access to healthy, home-cooked meals whenever they wish.
All of our services are designed to increase the quality of life of seniors in our care and allow them to age independently at home.
Why Healthy Eating Can be Challenging for Seniors in Gaithersburg and Surrounding Areas
There are several reasons why seniors do not eat healthy meals.
Loss of mobility or strength
Some seniors struggle with mobility issues and other age-related problems that make grocery shopping and cooking challenging. If going to the store, buying fresh produce and cooking healthy meals presents a problem for your loved one, they could benefit from our senior care services.
The "convenience" of frozen meals and fast food
Nowadays, seniors tend to choose frozen meals that can be prepared in a microwave in five minutes over home-cooked meals. Unfortunately, these processed foods are full of harmful ingredients and do not contain nutrients seniors need to stay healthy.
Lack of appetite due to medication or depression
Some medications as well as mental health concerns can lead to a lack of appetite. If your parent doesn't wish to spend their time cooking for one, our caregiver can prepare delicious meals your loved one will enjoy.
What's Included in Meal Planning from Visiting Angels Gaithersburg
Whether your loved one doesn't have the strength to go grocery shopping and prepare meals or they simply do not enjoy performing these tasks, our meal preparation services can come in handy. Our caregivers can assist your parent with shopping or run this errand on their own, prepare snacks and meals, organize your loved one's kitchen, clean up the dishes and take out the trash when needed.
If you want to learn more about our meal preparation and other senior care services, do not hesitate to contact our office in Gaithersburg, MD and talk to our friendly staff members.
Serving Gaithersburg, Germantown, Potomac, and the Maryland Suburbs
Visiting Angels
GAITHERSBURG, MD
971A Russell Ave
Gaithersburg, MD 20879
Phone: 301-355-6578