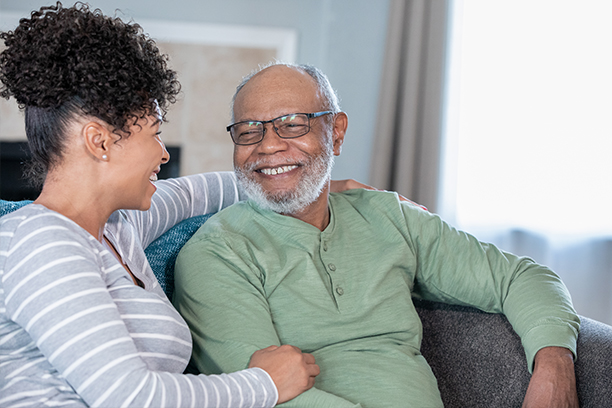 How Our Personal Home Care Services Help Seniors in Gaithersburg, MD and Surrounding Areas Take Care of Their Personal Hygiene
Visiting Angels offers personal home care services to seniors in Gaithersburg, MD and nearby areas that include bathing, grooming, toileting and other personal tasks
Due to age-related issues, even some of the most basic everyday activities can become a challenge for older adults. Even maintaining personal hygiene can become difficult for some seniors. Keeping up with bathing, grooming and other personal task is important not just for one's physical health, but for their mental as well.
If you have noticed that your loved one cannot maintain their personal hygiene on their own anymore, consider personal home care services delivered by Visiting Angels Gaithersburg.
Since most seniors who are not able to keep up with their hygiene are too embarrassed to tell anyone about this problem, you will need to keep an eye on your loved one and see whether they are struggling with these tasks. If you notice that they have a strong body odor or that they rarely change their clothes, it might be time to hire professional senior caregivers from Visiting Angels Gaithersburg. Our compassionate and skilled caregivers will help your parent keep their independence and dignity while treating them with complete respect and providing the assistance they require.
How Our Personal Home Care Services Help Older Adults in Gaithersburg and Surrounding Communities
Not being able to maintain personal hygiene can lead to various physical and mental issues. However, with help from our caregivers your loved one will be able to avoid these problems and receive the support they need and deserve.
Designed to help our clients lead happier lives, our personal hygiene assistance includes:
Bathing or showering
Dressing and undressing
Toileting and incontinence care
Grooming
Putting on make-up
Dental hygiene
A lot of family caregivers do not have the necessary skills and training to assist with these challenging tasks. In addition, most seniors feel more comfortable receiving help from trained care providers than from their family members and friends. These are just some of the reasons why hiring a professional caregiver from Visiting Angels Gaithersburg can improve your loved one's quality of life.
It is important to know that all of our caregivers are skilled, trained, kind and discrete professionals who are dedicated to helping seniors and making their lives better. At Visiting Angels Gaithersburg, we offer not only the assistance of a highly skilled caregiver, but also personalized care plans and affordable hourly rates.
If your loved one could benefit from our personal home care services, please call our Gaithersburg, MD office today.
Serving Gaithersburg, Germantown, Potomac, and the Maryland Suburbs
Visiting Angels
GAITHERSBURG, MD
971A Russell Ave
Gaithersburg, MD 20879
Phone: 301-355-6578