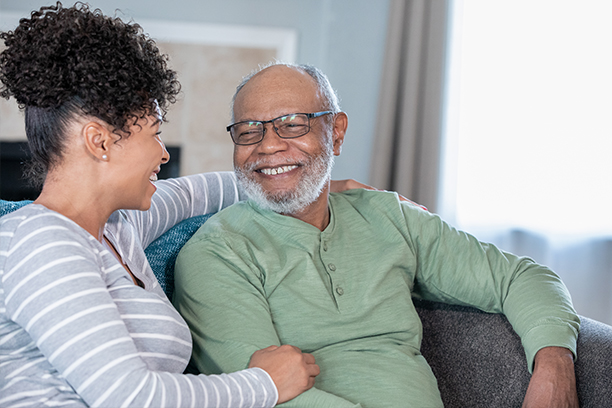 Also Providing Services In Fullerton, CA
Experienced Senior Care Services in Fullerton, CA
Choosing an elder care provider for your loved one is an important decision. It's natural to have many requirements on your wish list for an elder care provider. Experience is often at the top of that list. Finding an experienced elder care provider is essential to ensuring your loved one receives the best possible care.
Visiting Angels Garden Grove is proud to offer families in Orange County and locally in Fullerton, CA access to some of the most experienced elder care professionals in the area. We only hire caregivers who are experienced in providing elder care services. Each caregiver on our team has been carefully vetted. We have a multi-step interview process and require all caregivers to submit professional references. In addition, all caregivers must participate in a comprehensive background investigation and criminal background check. We take the time needed to make sure the caregivers we hire are trustworthy individuals. We won't hire a caregiver we wouldn't be comfortable inviting into our own home to care for a member of our own family. Visiting Angels Garden Grove serving Fullerton, CA.
The experienced elder care providers from Visiting Angels Garden Grove assist with a wide range of care concerns. We commonly assist families with respite care for family caregivers, Alzheimer's care, private duty care, and companion care services. Our Angel companions are experienced in providing care that includes medication reminders, hygiene assistance, dressing assistance, grooming care, light housekeeping, meal planning and preparation. If your loved one has been missing appointments or favorite activities because it is difficult to get out of the house, your caregiver can help them resume their old routine.
While it can be difficult to welcome an elder care provider into your home, Visiting Angels Garden Grove will do everything possible to ease the transition to at home care services. We never assign caregivers to our clients without their input and direction. We'll find out what kind of caregiver you believe is the best fit for your family and provide you with a list of caregivers who can meet your needs. After meeting with them, you'll be able to choose the caregiver you'd like to visit your loved one at home. Visiting Angels Garden Grove serving Fullerton, CA.
Finding an elder care provider is an important decision. Call Visiting Angels Garden Grove today and choose an elder care provider that will bring you peace of mind.
---
Fullerton is a city located in northern Orange County, California, United States. As of the 2010 census, the city had a total population of 135,161.[6]
Fullerton was founded in 1887. It secured the land on behalf of the Atchison, Topeka and Santa Fe Railway. Historically it was a center of agriculture, notably groves of Valencia oranges and other citrus crops; petroleum extraction; transportation; and manufacturing. It is home to numerous higher educational institutions, particularly California State University, Fullerton and Fullerton College. From the mid-1940s through the late 1990s, Fullerton was home to a large industrial base made up of aerospace contractors, canneries, paper products manufacturers, and is considered to be the birthplace of the electric guitar, due in a large part to Leo Fender.
Fullerton is home to a vibrant music scene. It was a center for the Orange County hardcore punk music scene, producing acts such as The Adolescents, Agent Orange, Social Distortion, D.I., the "fathers of hardcore punk" The Middle Class, Gwen Stefani, lead vocalist of the alternative rock group No Doubt, was a student at CSUF and the group performed there regularly. Other popular groups and musicians from the area include Lit, 80s synthpop acts Berlin and Stacey Q, and Mike Ness. The popular singer-songwriter Jackson Browne attended Sunny Hills High School in the city. Singer-songwriter Tim Buckley also attended Fullerton College and dropped out after only a few weeks to focus on his music career.[25][26]
Contributing greatly to Fullerton's musical heritage was the Fender musical instrument company, whose products such as the Stratocaster and Telecaster electric guitars, Precision Bass bass guitar, and Twin Reverb guitar amplifier revolutionized the music business and contributed greatly to the development of rock and roll. Leo Fender sold the company to CBS in 1964; production continued in the Fullerton plant until 1985, when the then-ruined company was sold to a group of private investors. (It was later reconstituted as Fender Musical Instrument Corporation, with its major production facilities in neighboring Corona and across the US-Mexico border in Ensenada, Baja California, and its headquarters in Scottsdale, Arizona.) In 1980, Leo Fender and his original partner George Fullerton (relation to the Fullerton founder of the same name unknown) reunited and started a new company, G&L (George and Leo) Guitars, which are built in what had been Leo Fender's CLF Research factory in Fullerton.
The Muckenthaler Cultural Center on Malvern Avenue near Euclid Avenue houses art galleries and a theater group. The former estate of the Muckenthaler family, it was donated to the city by Harold Muckenthaler in 1965. Fullerton Friends of Music, the oldest chamber music society in Orange County, perform five concerts a year at Sunny Hills Performing Arts Center, a notable classical concert venue in the county.
The Fullerton Museum Center is a multidisciplinary exhibit space housed in the old Carnegie Library downtown.
Hiltscher Park in Fullerton.
Fullerton is also home to the Fullerton Public Library. The Main Library is located on Commonwealth Avenue in Downtown Fullerton and adjacent to the City Hall. There is also a branch library, called the Hunt Branch on Basque Avenue.
Fullerton is also home to a small but diverse theater scene. Local educational institutions, such as Fullerton College and Fullerton High School's Academy of the Arts, are the source of numerous large-scale productions. There are also several storefront theaters, including the Maverick Theater, Stages Theater and the Hunger Artists Theatre Company. The Maverick Theatre is the host for the "World Famous Skipper Stand Up Show." Held six times a year, The Skipper Stand Up Show has, since 2006, showcased former and current skippers from Disneyland's famous attraction, the Jungle Cruise.
In addition to the theater scene, Fullerton has garnered attention for rare and international film screenings hosted by filmmaker Steve Elkins at the Hibbleton Gallery in the SOCO district.
Fullerton maintains more than 50 city parks and is home to Hillcrest Park, the Craig Regional Park and Ralph B. Clark Regional Park. The Fullerton Arboretum comprises 26 acres (11 ha) (105,000 m²) of sculpted gardens and unusual plants in northeastern Fullerton. Additionally the city features approximately 200 acres (0.81 km2) of recreational land in the Brea Dam Recreational Area, plus an equestrian center and trails, two golf courses, a tennis center located behind St. Jude Hospital and the Janet Evans swim Complex.
Visiting Angels Garden Grove also serving Fullerton, CA
Call Visiting Angels Garden Grove Office Today!
You can learn more about our home care services and our compassionate caregivers by calling 714-379-4546. You can also reach us by email or by filling out our online message form.
We provide senior home care services in Buena Park, Cypress, Fullerton, Garden Grove and surrounding cities.
Serving Garden Grove and the Surrounding Area
Visiting Angels
GARDEN GROVE, CA
11602 Knott Ave #4A
Garden Grove, CA 92841
Phone: 714-379-4546