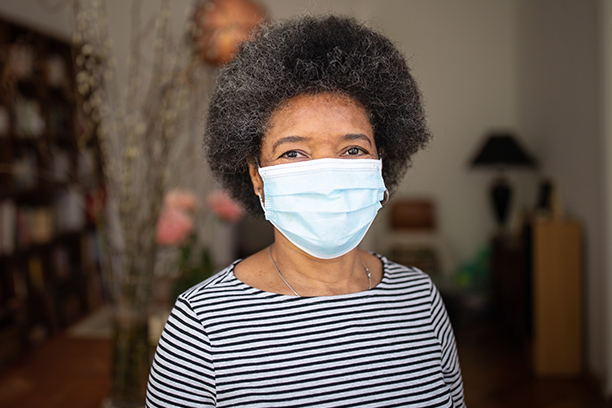 Palliative Care
Visiting Angels® provides palliative care for individuals living with a serious illness who need compassionate skilled care in the comfort of their own home.
Our palliative care at home goes beyond the traditional scope of these services. While other care providers focus primarily or exclusively on a person's physical care needs, we take a holistic approach. Our caregivers will focus on your loved one's physical comfort as well as their emotional, social, and spiritual well-being.
We help individuals remain at home while living with conditions such as ALS, cancer, or Parkinson's disease. We create a comforting and supportive environment, restoring hope and assisting in the healing process.
What Is Palliative Care at Home?
In-home palliative care is designed to relieve discomfort and stress related to serious illnesses and health conditions so that loved ones can remain in the place they cherish - home.
While many people think of palliative care as the same as hospice care or end-of-life care, there are key differences. While hospice and end of life care are meant for individuals with terminal illnesses or health conditions, palliative care can be provided regardless of life expectancy.
Palliative care can assist individuals living with:
Cancer
Heart Disease
Kidney Disease
Amyotrophic Lateral Sclerosis (ALS)
Parkinson's Disease
Chronic Obstructive Pulmonary Disease (COPD)
Other serious health conditions
In addition to our in-home palliative home care services, we also offer a dedicated program for end of life care.
Our Palliative Care Services
At Visiting Angels, we take a unique approach to palliative care.
Other palliative caregivers will focus primarily or exclusively on relieving pain and physical discomfort. However, we know serious illnesses and health conditions can affect a person's well-being in many other ways. That's why we provide a holistic approach.
Through our Palliative Care Certification Program, we offer care with a focus on the following four areas:
Physical Needs
Our caregivers focus on your loved one's physical health and personal comfort. Often, we coordinate care with input from doctors, nurses, or other medical professionals.


Emotional Needs
We find ways to make day-to-day life more enjoyable, help clients maintain favorite routines, and address issues such as depression, stress, and anxiety.


Social Needs
Our caregivers develop close relationships with individuals and their families. We provide companionship and conversation to relieve feelings of loneliness.


Spiritual Needs
We strive to restore hope for your loved one and your family, helping you find peace of mind in a difficult time.
Palliative In-Home Care
Do you have a loved one who's living with an illness or chronic condition? We invite you to contact your local Visiting Angels home care office to learn more about our compassionate approach to home care.
Before getting started, Visiting Angels will provide your family with a free consultation that allows us to learn more about your loved one's situation. This detailed consultation will help us design a personalized care plan for your loved one. We will focus on your loved one's needs and situation, and we can design a program to include support for your family.
Ready to get started with palliative care?
Find your nearest Visiting Angels' home care agency today or CONTACT US to learn more about our services!
---
Palliative Home Care FAQs
What Does Palliative Care Mean?
Palliative care describes a wide range of care services designed to improve quality of life for individuals with life-threatening conditions. Palliative caregiving has a specific focus on reducing pain, discomfort, and suffering to improve a person's physical, emotional, social, and/or spiritual well-being.
What Is the Difference Between Palliative Care and Hospice Care?
The main difference between palliative care and hospice care is the life expectancy of the care recipient. Palliative services can be provided regardless of life expectancy and can occur at the same as medical treatment. Hospice care is only provided after a terminal diagnosis, when treatment for the condition has completed.
What Are Some Examples of Palliative Care?
Examples of palliative care include:
Assisting the care recipient with personal activities, such as dressing and grooming, with the goal of minimizing pain and discomfort
Helping the care recipient engage in favorite activities, personal pastimes, and joyful routines
Providing the care recipient with daily companionship and conversation, and assisting with visits by family and friends
Creating a relaxing and positive environment for the care recipient, helping them find hope and peace of mind
How Long Can You Use Palliative Care?
In-home palliative care can be provided regardless of a person's life expectancy. A person receiving palliative home care may live for several months, several years, or even several decades, depending on their prognosis and their response to medical treatment.
Serving Garden Grove and Cypress, California Area
Visiting Angels GARDEN GROVE, CALIFORNIA
11602 Knott Ave #7
Garden Grove, CA 92841
Phone: 714-379-4546
HCO #304700124