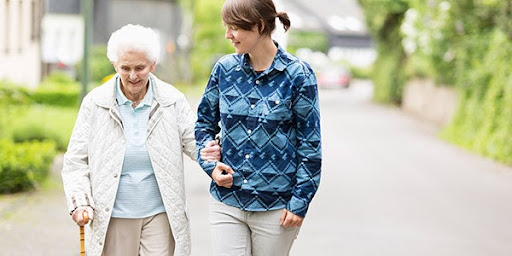 6 Things to Remember About Senior Caregiving
Caregivers at Visiting Angels Garland, Texas understand how hard it can be to provide comfort care services to our senior clients and know that aging with dignity is essential. Experienced caregivers on our team strive to do everything possible to accommodate the needs of their elderly clients, which includes providing compassionate care in a comfortable environment –the senior's own home.
Although the rewards are great, caring for seniors can have challenges. Our Visiting Angels Garland team knows that having a plan and being prepared for the frustrations in caring for elderly clients can help our caregivers provide loving support and avoid burnout. Learn from our team with these six things to remember about senior caregiving.
Be Dependable
Reliability is an essential aspect of what we do at Visiting Angels Garland. As a caregiver your relationships with your clients will be built on trust. When the client and their families know they can depend on you, trust will grow.
Get To Know Your Clients
As a caregiver, it's essential to get to know your clients - their likes and dislikes, favorite foods, preferences for care. Each client is unique! Understanding what makes them tick helps establish trust and enhance their comfort.
Take Time to Listen
Your senior client may live alone or with few others but stay alone at home during the day, which could lead to long, lonely days. A lifetime of memories, thoughts, jokes, and feelings may stir in their heads just waiting for someone to sit with them and listen. As a caregiver, you're in a unique position to be that person for your senior clients.
Be Flexible with Your Day
Typically, your days with your senior clients will revolve around the same things you're hired to do: companionship, personal care, light housekeeping, or respite care. But like any other job, you may sometimes have days where things don't go quite as you've planned. It's essential to stay calm and adapt from a sudden illness or fall to your senior client just having a bad day.
Provide Care with Dignity
Aging can make doing your laundry or cleaning around the house more difficult. Other issues, like incontinence and forgetfulness, are embarrassing and awkward for those experiencing them. Put yourself in their position–treat your clients with dignity and respect. Be considerate of their anxieties or preferences when providing personal care like bathing or toilet care. Your kindness can go a long way.
Don't Forget to Laugh
Life is filled with stress and difficulties, but it's also full of joy–especially if you look at the bright side of life. This is one of the most important things to remember when caring for senior clients. Did you know laughter has health benefits, especially for seniors? Find joy in every interaction and laugh as often as possible. Your time with your clients will be even more rewarding when you're smiling.
Join The Visiting Angels Garland Team
We are searching for reliable, passionate caregivers who want to help provide comfort, companionship, and care for our senior clients. Senior caregiving is in high demand, and it will only increase. Find out how to join the Visiting Angels Garland team!