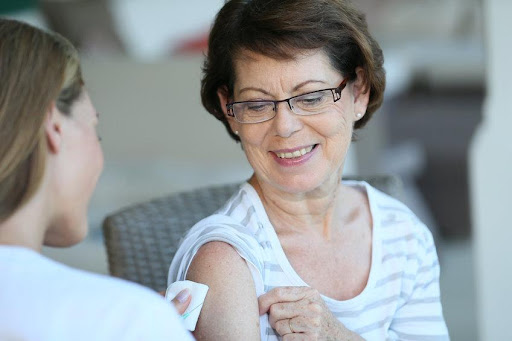 Tips for Keeping Elderly Loved Ones Healthy with Vaccinations
Most people know what a vaccine is but may not realize how it works and why they are essential. Vaccines prevent infectious diseases. Although our bodies are designed to fight illness, some pathogens can overpower our immune system and cause serious illness. Vaccines are often used to protect against infections caused by these viruses, especially for older adults, who may have more adverse reactions to viruses.
A vaccine is an injection of a substance that causes the body's immune system to produce antibodies. Antibodies are proteins that can recognize and neutralize foreign substances and give your immune system a boost to fight a virus.
Immunizations Needed in Elderly Adults
The elderly population is more at risk of developing diseases and infections because their immune system is weaker than younger adults. Immunizations are important for the elderly to prevent getting these infections.
All immunizations recommended for adults are also recommended for the elderly - flu, tetanus, diphtheria, pertussis (whooping cough), hep A, hepatitis B, pneumococcal disease (pneumonia), herpes zoster (shingles), measles-mumps-rubella (MMR), polio vaccine. Many of these are part of the vaccine schedule during childhood; others, like the flu shot or COVID-19 vaccination, are either new or are recommended yearly.
However, some immunizations are especially recommended for the elderly based on age and health status. These include pneumonia vaccines, especially recommended for seniors 65 years old or older; shingles vaccine; and zoster vaccines (shingles).
Vaccination schedules for elderly adults are:
Tdap - intervals of 10 years or more
Shingles - One dose at 50 years and older
Influenza - One or more doses yearly
COVID-19 - Two initial doses two weeks apart, booster after six months for individuals 64 and older
Vaccination Schedule in Elderly Adults
In the United States, the recommended immunization schedule for an adult from 0-64 years old is three doses each of tetanus, diphtheria, and pertussis (Tdap) and two doses each of measles and mumps and rubella (MMR). Most of these vaccinations have been recommended since 1960, which means your elderly loved one likely already has immunization for this series.
Shingles Vaccine for Elderly Adults
Older adults are at risk for shingles. Shingles is a painful condition that affects one out of every three people in the U.S. at some point in their lives, usually during their later years. The same virus causes it as chickenpox. Since 2008, the CDC has recommended the one-dose Zoster vaccine for adults 50 and older; in 2018, a new vaccine that protects even further was introduced with the same frequency recommendation.
Flu Shot Frequency in Elderly Adults
Flu shots are typically given every year to people over the age of 65. However, recent research has shown that for some elderly adults, flu shots should be given more often.
The CDC recommends that people over the age of 65 get a flu shot every year to reduce their risk of getting the flu and spreading it to other people. However, new research suggests that elderly individuals who live alone may benefit from getting a flu shot twice a year instead of once per year as is typically recommended.
COVID-19 Vaccine in Elderly Adults
Since early in the COVID-19 pandemic, older adults have been more likely to have a severe illness, hospitalization, and death. With the Delta variant sweeping the country, it's even more important for elderly loved ones to receive the vaccine. According to research, elderly adults who are fully vaccinated have a 94% less chance of being hospitalized or dying from COVID. Although new, the vaccine has been identified as safe by the CDC and is encouraged by physicians.
Keeping Your Elderly Loved One Healthy with Visiting Angels Garland
We are dedicated to helping you keep your senior loved ones healthy. With services that include personal care and respite care, Visiting Angels Garland can provide support, respect, and transportation to help your loved one age at home. Call us today to find your custom care plan!