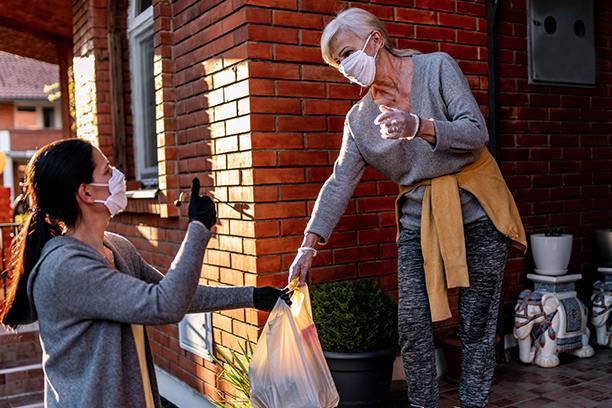 Assisted Living in the Home in Glendale, West Valley, AZ, and the Surrounding Areas
Why Having an In Home Caregiver is a Plus for your loved one in Glendale, West Valley, AZ, and Surrounding Areas
Seniors who partner with Visiting Angels of Glendale, AZ, and surrounding areas receive thorough and extensive help while allowing them to live their lives on their terms as best as possible. The quality in-home care Visiting Angels of Glendale's caregivers provide to seniors can be personalized and given the utmost quality. The caregivers assist with meal preparation, house cleaning, and transportation that can become more difficult as your loved one ages.
Ways caregivers at Visiting Angels of Glendale, AZ, and surrounding areas assist your loved ones
Keeping your loved ones happy in their later life as tasks become more complicated is paramount. Your loved one also wants to be independent. Strike that balance by having an honest discussion with their best interests in mind about why an in-home caregiver is needed. Staff at Visiting Angels of Glendale, AZ, and surrounding areas provide customizable but compassionate and thorough assistance in a way that is not burdensome or demeaning.
Here are examples of the in-home care the Visiting Angels of Glendale, Arizona's caregivers can provide:
Meal planning - Meal planning can be a challenge for seniors who aren't as mobile as they used to be or who may rely on fast food for their daily meals. With healthy food choices in mind, the caregiver can help make more extensive meals, pick up items at the grocery store, pack snacks for a short trip, or repack and store leftovers.
Housekeeping - Caregivers are happy to do chores around the home, such as vacuuming floors, taking out the trash, or washing laundry. Completing these tasks helps improve your loved one's well-being and quality of life. However, caregivers do not perform tasks such as mowing lawns or moving furniture.
Meaningful companionship - Caregivers at Visiting Angels of Glendale, AZ, and surrounding areas can not only help them with their day-to-day tasks but do so in a loving, compassionate, and emphatic manner that makes your loved one feel valued. Caregivers and their loved ones can play games, take walks, or listen to music, for example.
Other services include providing medication reminders, bathing, dressing, grooming, and mobility assistance. Special care can also be provided if your loved one has dementia or has been discharged recently from the hospital, for example.
Take the next step
If you or your loved one is in need of in home senior care, please Contact Visiting Angels of Glendale by clicking one of the buttons below. One of our personal care providers will be in touch with you as soon as possible!
Serving Glendale, West Valley, Peoria, Arrowhead, Westbrook Village, Phoenix, and the Surrounding Areas
Visiting Angels GLENDALE, AZ
7200 W Bell Rd #E103
Glendale, AZ 85308
Phone: 623-244-5354