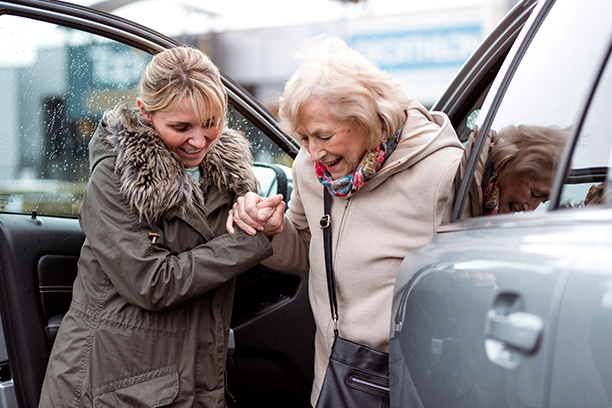 Long-Distance Senior Home Care in Glendale, West Valley, AZ, and the Surrounding Area
Visiting Angels Offers Senior Home Care in Glendale, West Valley, Peoria, Phoenix, and Nearby Cities for Families Who Live Far Away
When you live far from an aging family member, finding the right senior home care provider can be a challenge. As one of the leading senior care agencies in Glendale, Peoria, Phoenix, and nearby cities, Visiting Angels of Glendale is familiar with long-distance care and has the tools to make the transition as easy as possible. To learn more about our long distance services for families with aging loved ones, please read below.
Providing Services from Far Away
Over the last few decades, it has become common for families to live far away from one another. Kids graduate high school and leave the area to attend college and often follow this up with moving for their job. Seniors retire and often move to warmer climates or spend winters in one state and summers back at home.
At Visiting Angels of Glendale, we have programs that are designed to make it easy for those who live far away to arrange for essential senior home care services.
Visiting Angels of Glendale is Here to Help
If you live far from your elderly loved one, you do not have to come home to arrange for their senior home care services. At Visiting Angels of Glendale, we dedicate ourselves to providing the care your loved one needs. We make it easy for you to arrange for services and stay in touch with us.
One Phone Number: At Visiting Angels of Glendale, we have a single phone number you can use to call our office. Our number is 623-244-5354 - call us today!
We Coordinate with You: Our services start with an in-home consultation with your loved one to discuss their needs. We follow this up with a phone consultation with you and any other interested family members to discuss our findings and create a working care plan for your loved one.
Expert Caregivers: We work with your loved one to find the perfect caregiver that matches their physical, emotional, social, and spiritual needs.
We Stay in Touch: As your loved one's provider, we stay in touch with you via phone and email to let you know how your loved one is doing. In the event of a major change in their condition, we contact you immediately.
We Do Drop-In Checkups: Our care coordinators routinely drop in and check up on your loved one to make sure they are happy with their care. We also maintain an "after-hours hotline" that can be used by your loved one and family members, should an emergency occur.
Get Started with Care Today!
No matter how far you lived for your loved one, we can help you arrange for the essential senior home care services they need. Contact Visiting Angels of Glendale by clicking one of the buttons below to set up your free, in-home assessment!
Serving Glendale, West Valley, Peoria, Arrowhead, Westbrook Village, Phoenix, and the Surrounding Areas
Visiting Angels GLENDALE, AZ
7200 W Bell Rd #E103
Glendale, AZ 85308
Phone: 623-244-5354