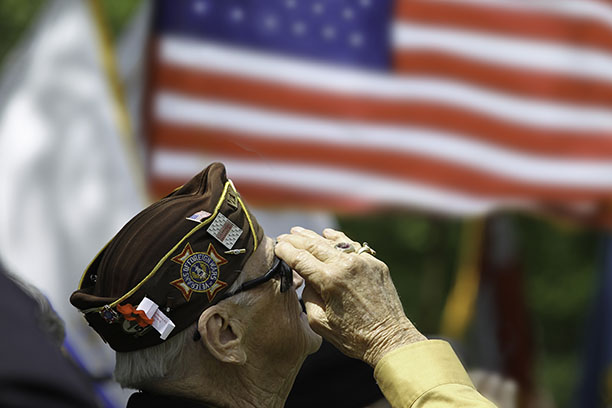 Caring for Veterans
We are now contracted with the VA! This means that applicable Veterans are able to get their care covered at no cost to them, up to 24-hour care! The majority of Veterans do not know that this benefit is available to them. It is our mission to spread the word about this benefit and get our heroes the care they rightfully deserve.
There are two separate programs that the VA provides, the HHA program and the Aid and Attendance Program.
HHA: This program is strictly for Veterans only. To get a claim going with the Veterans Association, there is a form that needs to be filled out. The form is called the 10-10 EZ form and can be filled out online or on the paper version. In addition to filling out the form, a referral must be given by your doctor stating that the Veteran needs this care.
Aid and Attendance: This program is available to Veterans and surviving spouses. To get a claim going, visit va.gov and fill out the Aid and Attendance required form, labeled VA Form 21-2680.
For more information, contact Visiting Angels at 830.672.6900, and we will get you in contact with someone who is able to assist you in getting the claim started.
Serving South Austin, Manchaca, Dripping Springs, Bastrop, San Marcos, Gonzales, Luling, Lockhart, Flatonia and Surrounding Areas.
Visiting Angels
GONZALES, TX
9028 State Hwy 304
Harwood, TX 78632
Phone: 830-672-6900
Toll Free: 855-859-6989
Fax: 830-672-6904