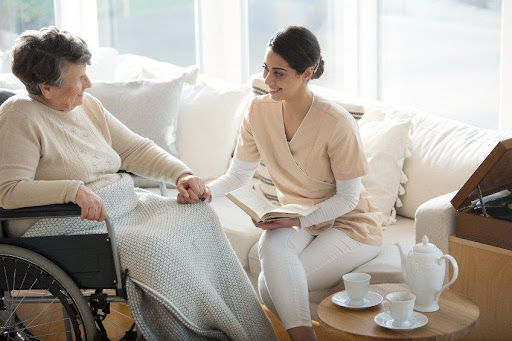 Benefits and Challenges of Professional Caregiver
Professional caregiving are becoming a growing career choice for individuals seeking rewarding work. As the average Baby Boomers enter their senior years, professional caregiving opportunities continue to grow. There are many benefits to working as a caregiver, but like any other job, it comes with challenges. Preparing for those challenges can help you prepare for the ups and downs of professional caregiving.
Benefits of Professional Caregiving
There are plenty of benefits that come with working as a professional caregiver. First, it's a rewarding experience with the flexibility to dictate your hours. It's also an excellent opportunity to step into the world of healthcare with the potential to grow as your career progresses.
Its rewarding work
Unlike many corporate jobs where you cannot see the direct impact of your work, caregiving is a profession that comes with instant gratification at the end of your shift. Everything you do while working makes your client's life easier, safe, or more enjoyable. The tasks may seem minor or meaningless, but when you help a client run errands or fix them a meal, and they smile and thank you, there's nothing more rewarding.
There's flexibility in your schedule
At Visiting Angels, we work with part-time and full-time caregivers. When hired, our caregivers provide us with a list of available hours, and we do our best to find clients seeking care within that time frame. We also ensure clients and caregivers are in nearby neighborhoods to reduce commute time and help our caregivers maintain a proper work-life balance.
There are plenty of growth opportunities to progress your career
Professional caregiving is an excellent job choice no matter where you are in your professional career. Some caregivers enjoy providing non-medical care to clients and will remain professional for years. Other caregivers will seek training opportunities to develop caregiving specialties, such as working with dementia or hospice clients. We've also had caregivers who start as a caregiver while working to become Certificated Nursing Assistants or while in nursing school. Even if your career goals don't include a line of work in home care or health care, working as a caregiver helps build applicable skills for other jobs, like communication, leadership, and empathy.
Challenges of Professional Caregiving
From the outside, working as a professional caregiver can seem like a simple job. However, working as a caregiver is more than spending time with seniors at their homes. While many enjoyable days provide companionship to your clients, your role goes much deeper than offering your company. Your primary goal is to help clients feel safe and comfortable in their homes. That may require having difficult conversations to convince them to consider lifestyle changes or assisting an individual with intimate tasks like showering and toileting. In addition, some clients need mobility assistance or may have a neurological disorder that will require additional patience and understanding from you.
There will be tough days, emotionally and physically. You may feel helpless. However, you can make it through the challenging days with patience, compassion, and willingness to continue learning. Remind yourself of the benefits of the job and what drew you to the position. Remembering the rewards and benefits of a professional caregiver will get you through the challenges.
Working as a Professional Caregiver with Visiting Angels
If you're a dependable and passionate individual from Grand Junction or the surrounding areas, and you're interested in learning more about working as a professional caregiver, the team at Visiting Angels would love to connect! We hire part-time and full-time caregivers to assist seniors in the community with nonmedical tasks.
Our locally owned and operated home care agency provides competitive pay, flexible hours, paid training, paid time off, bonus opportunities, reimbursable mileage, and a clear career path with a scholarship program. Please send us your application or call 970.254.8888 to take the first step in starting your career as a professional caregiver.