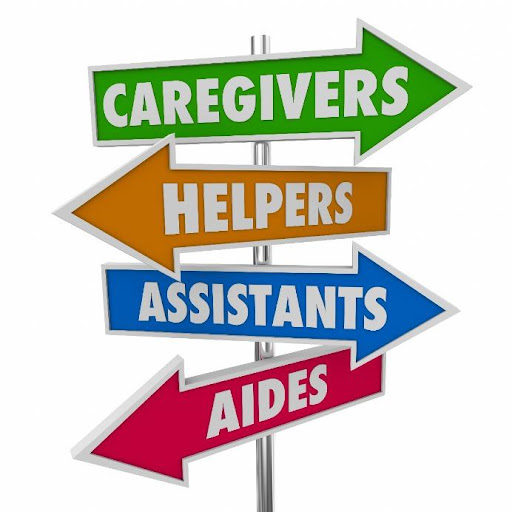 How to Prepare for a Career as a Caregiver
Caregiving is a growing career choice for many individuals looking for rewarding work. It's also a great option if you're looking for a flexible work schedule, competitive pay, and growth opportunities. While there are many reasons to start a career as a caregiver, there are also a few things you should consider doing to help you prepare for a career as a caregiver.
Learn about professional caregiving
If you're new to professional caregiving, it's vital to understand what the role entails before you start working. Professional caregivers are trained individuals who assist seniors with various daily tasks to help them age safely and comfortably. Caregivers are not nurses or nursing assistants and may not provide medical services, such as changing bandages or administering medications.
At Visiting Angels, our caregivers are at-home caregivers, which means they provide services at clients' homes. At-home caregiving responsibilities include light housekeeping, meal preparation, medication reminders, or transportation to and from doctor's appointments or the grocery store. Some clients may request more hands-on service to help with mobility, showering, toileting, dressing, and personal grooming.
As you progress as a caregiver, you may decide to specialize in the care you provide. At Visiting Angels, our caregivers provide dementia care for clients with various types of dementia, transitional care to help seniors return home after a hospital stay, and end-of-life care to help clients enter the final stages of life.
Improve your caregiving skills
Being a successful caregiver is more than completing a task for your client. To be a quality caregiver that's beloved and respected, you must hone a caregiving skill set that includes top-notch communication, empathy, and time management.
Communication- Your communication with clients is vital for building trust and respect. You should know how to communicate essential information in a way that's easy to understand and makes your client comfortable.
Empathy- Aging can be a difficult stage of life, and some clients may undergo many changes. Showing empathy lets your clients know you understand where they're coming from and helps you navigate challenging situations.
Time management- As a caregiver, you're responsible for showing up to your client's homes on time and may have to transport them to appointments or help with errands. Good time management skills help you get everywhere on time with ease.
Spend time volunteering
Volunteering is a great way to understand the essence of caregiving. You don't have to volunteer to work with seniors, although there are plenty of opportunities to help at community centers or assisted living facilities. Other volunteer options include helping at a religious center, assisting at a school fundraiser, caring for animals at a shelter, or handing out food at a soup kitchen. Whatever your choice, the objective is to help those in need and see if providing service to make someone's life easier is a career path that makes sense for you.
Apply to work with Visiting Angels Grand Junction
If you're a hardworking individual with a passion for helping others and think caregiving may be the right career path for you, then the Visiting Angels Grand Junction team would love to connect. We are hiring full-time and part-time caregivers to assist seniors in Grand Junction and the surrounding areas. As a caregiver with Visiting Angels, you can enjoy competitive pay, paid training, paid time off, flexible scheduling, and bonus opportunities.
If you think you have the skills and qualifications to help seniors in our community, complete an application online or call 970-254-8888.