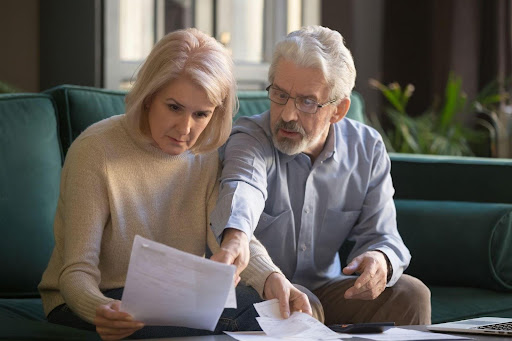 Keeping Seniors Safe in the Cold
The winters in Grand Junction can be beautiful, but they can also be dangerous, especially for older adults. The good news is, many weather-related injuries are preventable with the proper precautions. As winter rolls in these next few months, learn about the risks of this season and ways to keep you and your aging loved ones safe.
The Dangers of Cold Weather
As we grow older, we are more susceptible to weather-related conditions. The average body temperature may decrease with age, and the body has trouble producing and conserving heat. Seniors with conditions such as arthritis, thyroid disease, diabetes, and Parkinson's also have an increased risk of injury in the cold.
One of the most common weather-related conditions in seniors is hypothermia. This condition is when the body temperature gets below 95 degrees. When the body gets too cold, it can cause heart, liver, and kidney damage. During the early stages of hypothermia, a person may experience cold feet and hands, a swollen face, pale skin, slowed speech, confusion, and tiredness. Later stages of hypothermia include shallow breathing, slow movement, or jerky movements in the arms or legs. Hypothermia is a severe condition. If you or a loved one is experiencing signs and symptoms of hypothermia, contact a medical professional immediately.
The cold weather also brings snow and ice, increasing the outdoor dangers for seniors. The snow and ice make it more challenging to walk outside and raise the likelihood of falling, leading to broken bones or head injuries. Heavy snowfall can also increase the risk of hypothermia, especially if the snow gets a person's clothes wet and they're unable to dry off.
Tips for Staying Safe in the Cold
Weather-related dangers are preventable with the proper precautions.
Wear layers- Layering your clothing makes it easy to stay warm while outside while not overheating when indoors. You can layer t-shirts under sweaters or tights under jeans.
Cover exposed skin- When heading outdoors, make sure to cover all exposed areas of your body, including your feet, hands, and head. If you spend a lot of time outside, you may want to consider investing in quality socks, boots, mittens, and hats to keep you warm.
Use blankets- Put blankets in rooms you spend the most time in and make sure they're easily accessible so you can grab them when you need them.
Heat your home- Try to keep your home heated to at least 75 degrees. Not only will a heated home keep you warm, but it also prevents potential dangers such as frozen pipes. If you live in a rented or shared building, talk to your landlord about keeping the shared rooms at an appropriate temperature.
Limit your time outside- As temperatures drop, try to limit the time you spend outdoors. Even as little as 15 minutes in sub-zero temperature can put your body in danger of frostbite or hypothermia.
Develop an emergency plan- Strong winds and heavy snow may cause a power outage. In the case of an emergency, make sure you have a plan in place to keep warm, whether that's alternative methods to heating your home or staying with a loved one.
How Visiting Angels Can Help
If a senior loved one in your life needs help staying warm this winter, the team at Visiting Angels Grand Junction can help. Our caregivers can help your loved ones get dressed and accompany them on outings to ensure their safety. Services provided by Visiting Angels also include light housekeeping, mobility assistance, meal preparations, and more. Our Grand Junction office serves those in Grand Junction, Fruita, Clifton, Palisade, and Loma, Colorado. If you'd like to learn more about our services, please complete this online form or call us at 970.254.8888.