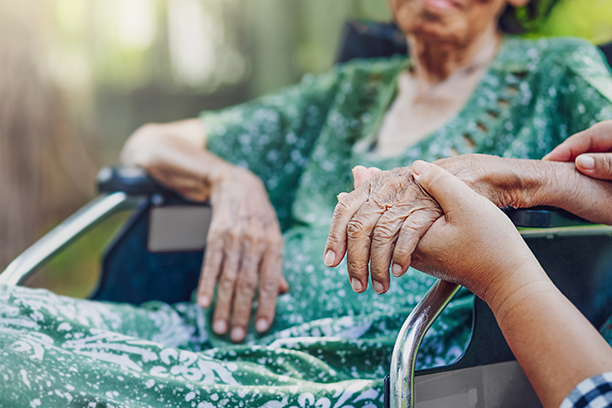 Alzheimer's FAQs and How Dementia Home Care Services Help Greensboro
An Alzheimer's diagnosis can bring along feelings of fear, frustration, and confusion. Visiting Angels of Greensboro is here to provide our local community with answers to some of the most frequently asked questions about Alzheimer's. With the information below to guide you, you can be more informed and choose which dementia home care services will be right for your loved one.
"What is Alzheimer's disease?"
Alzheimer's disease is a degenerative, progressive brain disorder that can lead to long-term cognitive issues such as cognitive decline, memory loss, and behavioral changes.
Alzheimer's is often considered a terminal condition, with the average life expectancy being 4 to 8 years after the initial diagnosis. But, depending on a variety of factors, those with it can live as long as 20 years after the initial diagnosis.
"What are the symptoms of Alzheimer's?"
Symptoms of Alzheimer's are usually shown through their thought, speech, and behavioral patterns. Some of the most common Alzheimer's symptoms include.
Irritable, irrational, or depressive behaviors
Uncommon struggles with day-to-day activities
Confusing the names and identities of people
Short-term and long-term memory loss
Becoming confused about the time or place
Frequently losing items
"How does Alzheimer's disease progress?"
As Alzheimer's is a gradual, progressive disease, symptoms usually worsen over time. Most people with Alzheimer's start showing symptoms at age 65, but 5% suffer from early-onset Alzheimer's. This usually occurs in a person's 40s or 50s.
"What are my loved one's options for Alzheimer's care?"
Some families choose to take care of loved ones independently, especially in the early stages of the disease. But, as time goes on and symptoms become more rapid, the need for professional senior care rises. You can place your loved one in an assisted living facility or a nursing home, but that can be traumatic for your loved one.
Another option is choosing dementia home care services (i.e., Visiting Angels of Greensboro). Visiting Angels of Greensboro creates personalized, flexible care plans that cater to clients' needs as they grow and evolve. Clients can stay at home and enjoy the comforts of a familiar space.
Want to learn about our dementia home care services? Call 336-665-5345 to schedule a free in-home consultation.
Serving Greensboro, High Point, Winston-Salem and the Triad Area
Visiting Angels
GREENSBORO, NC
532 N Regional Rd #L
Greensboro, NC 27409
Phone: 336-665-5345
Fax: 336-880-5859