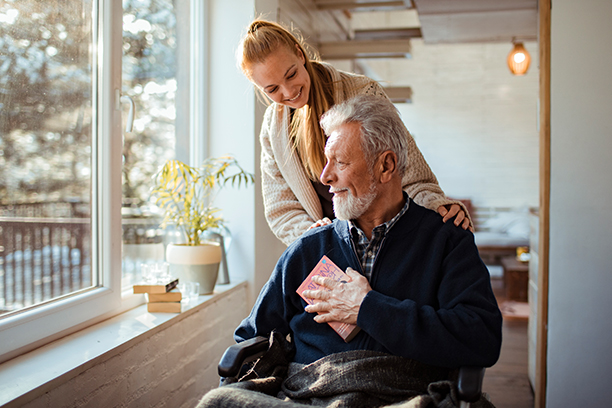 Light Housekeeping Services for Seniors in Greensboro, NC and Surrounding Areas
Light Housekeeping Assistance for Seniors in Greensboro, NC and Surrounding Areas
As our loved one's age, day-to-day tasks and chores become more of a struggle to complete independently. Chores that were once simply done may now require more energy and time. This typically leads to the loss of independence. A major problem that aging adults experience is maintaining a clean home-- chores like vacuuming or dusting can be challenging and lead to seniors living in a cluttered and messy home.
If you have a senior experiencing this, personal home care may be the best option for them. Your first instinct may be to just hire a maid, but a maid would not be able to offer the quality personal home care services provided by Visiting Angels Greensboro. With us, your loved one can receive daily assistance with chores and essential personal care. We offer a plethora of services such as light housekeeping to meal preparation-- letting you rest at ease knowing that your loved one is in good hands.
How Visiting Angels Help Seniors in Greensboro and Surrounding Communities with Light Housekeeping
Visiting Angels offers many personal home care services that can benefit your loved seniors. Still, the best result of our services is that our clients can spend their golden years living in the place they feel most comfortable-- their own home. We all know that a dirty, messy, and cluttered home that is full of dust, mold, as well as germs/bacteria, and allergens can greatly harm your loved one's health and cause various illnesses. Messy homes also pose a fall risk for seniors.
Our team of care providers also provides safety recommendations for fall risk reduction to encourage your parent's safety around the home. Additionally, they can assist your parent with various housekeeping tasks, including:
Laundry

Vacuuming
Taking out the trash
Dusting
Making the beds
Changing the sheets
Cleaning countertops
Our team can't assist with heavy-duty tasks-- such as moving the furniture, cleaning the carpets, and washing the windows. Our caregivers focus more on the home area that is critical in regards to health and safety.
We also offer quality home care services that are used to improve the quality of life for our seniors. These services include bathing and showering assistance, meal planning and preparation, medication reminders, and so much more.
Do you believe your loved senior can benefit from personal home care services or the other quality home care services we provide? If so, call our office in Greensboro, NC for a free consultation.
Serving Greensboro, High Point, Winston-Salem and the Triad Area
Visiting Angels
GREENSBORO, NORTH CAROLINA
532 N Regional Rd #L
Greensboro, NC 27409
Phone: 336-281-6746
Fax: 336-880-5859