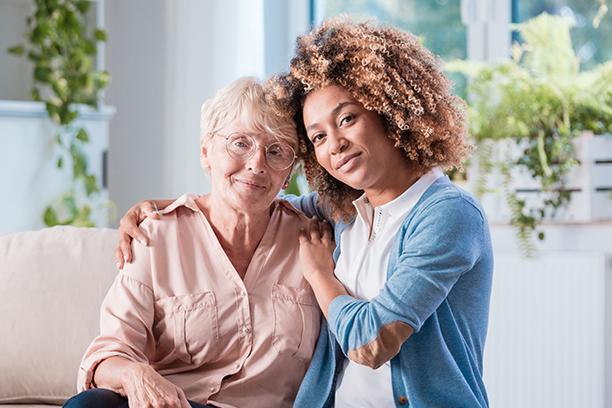 Common Questions About Alzheimer's in Havertown, PA and Nearby Areas
Alzheimer's disease, a progressive brain disorder, is one of the leading causes of death in the United States. This neurodegenerative disease is characterized by memory loss, cognitive decline, and behavioral changes, which gradually worsen over time. As of now, an estimated 5.5 million Americans, mostly older adults, live with Alzheimer's disease.
If your parent or relative has recently been diagnosed with Alzheimer's, the following FAQ compiled by our experts providing specialized in-home supportive services in Havertown and surrounding areas can shed some light on common care topics related to the disease.
What is the difference between dementia and Alzheimer's?
Dementia is a wide term used to describe a group of memory disorders. Alzheimer's disease is a specific condition, the most common type of dementia, accounting for 60 to 80 percent of all cases of cognitive decline.
What are the risk factors for Alzheimer's?
The risk factors for Alzheimer's disease are:
Being 65 or older
Having a family history of Alzheimer's
Poor heart health
Additionally, factors such as high stress levels, sleeping issues, chain-smoking or heavy drinking, as well as sustaining head trauma, may contribute to the onset of Alzheimer's disease.
What are the symptoms of Alzheimer's?
The most prominent symptoms of this disease include:
Short-term and long-term memory loss
Difficulty solving simple problems and performing basic tasks
Forgetting or misusing words more frequently
Misplacing and losing personal or household items more often
Confusing times, places, or identities of people
Acting irrationally or depressed
How does Alzheimer's disease progress?
During the onset of Alzheimer's, the symptoms are very subtle and usually have minimal impact on one's overall wellbeing, but this significantly changes as the disease progresses into the mid and late stages over a course of several years. A person with late-stage Alzheimer's may lose all short-term and long-term memory, the ability to express themselves and to understand speech, and even the ability to perform basic personal tasks without someone's assistance.
By the final stages of Alzheimer's, patients are highly dependent on care provided by family caregivers, professional in-home supportive services provided by care experts or assistance provided in long-term care facilities.
Does Alzheimer's disease have a cure?
Sadly, there is no cure for Alzheimer's and the condition is widely believed to be irreversible. While scientists still focus their research on finding a cure, current treatments can alleviate the symptoms and delay the progression of cognitive decline.
What are my loved one's options for Alzheimer's care in Havertown and surrounding areas?
In most cases, when a senior loved one gets diagnosed with Alzheimer's, it is usually up to family members to provide care in the early stages of the disease. As the disease progresses, the symptoms can become so severe that families typically opt to hire caregivers providing in-home supportive services or relocate their loved ones into nursing homes.
At Visiting Angels Havertown, we provide quality Alzheimer's care, dementia care and a range of other in-home supportive services designed to help seniors in Montgomery County, Delaware County, Philadelphia County and the Main Line continue to live with dignity in the comfort of their home.
Call our Havertown, PA office today to learn how our Alzheimer's care services can give you peace of mind.
Serving Havertown, Wayne, Bryn Mawr, Wynnewood, Broomall and the surrounding areas of Delaware, Montgomery, and Philadelphia Counties including the Main Line
Visiting Angels
HAVERTOWN, PA
1950 Lawrence Road
Havertown, PA 19083
Phone: 610-924-9663