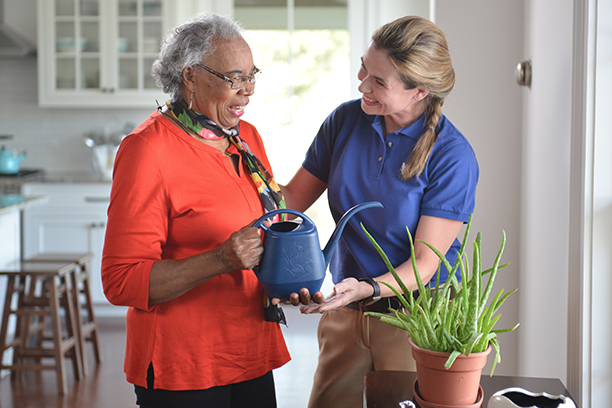 Incidental Transportation for Seniors from Visiting Angels Havertown
Caring for an elderly relative may be time-consuming, particularly if you already have your own family and other commitments. If your loved one has mobility challenges and is also very socially active, it may be difficult to find the time to take them to these activities, which is a common problem for people of all ages who depend on friends and family for transportation because of illness, injury or old age.
Visiting Angels Havertown is one of the leading providers of home care in Montgomery, Delaware and Philadelphia Counties. When it comes to providing incidental transportation services, our caregivers are available to help your loved one out. In addition to bringing your loved one to and from medical appointments, we can also drive them to a party or other event where they may spend time with friends and family.
We have been providing senior care in Havertown, Wayne, Bryn Mawr, Wynnewood, Broomall and the surrounding areas for over two decades, and we would be honored to assist your elderly loved one as well.
Learn how we can help your loved one by calling us at 610-924-9663 today!
How Can Incidental Transportation Help Havertown-Area Seniors?
Our caregivers at Visiting Angels Havertown are always available to provide incidental transportation services throughout Montgomery, Philadelphia and Delaware Counties. Your loved one may rely on us since all of our caregivers have transportation training and will accompany them wherever they need to go. We provide reliable rides to and from the hospital, the mall, church, a family dinner, the grocery store and other places.
On top of that, our caregivers may help your elderly loved one get ready for the journey by dressing them in comfortable clothing and helping them pack any necessary belongings. They also provide follow-up care, such as preparing a meal after a trip to the grocery store or explaining medical information learned after a doctor's visit.
There are other ways to get your seniors where they need to go, but only Visiting Angels Havertown offers a safe and reliable service that is tailored to your seniors' needs.
Other Home Care Services We Provide in Montgomery, Delaware and Philadelphia Counties
Visiting Angels Havertown offers a wide range of home care services, including incidental transportation. Care plans are tailored to each individual senior in our care, allowing us to give the highest quality home care services possible. This ensures that your loved one will get the care they need, allowing you to rest easily.
Some of our other services include:
We are here to answer any questions or address any concerns you may have about our services, and we understand that the safety and well-being of your loved one is of the utmost importance to you. Our first priority is making sure our clients and their families are completely at ease with the home care services we provide.
Call Visiting Angels Havertown at 610-924-9663 or fill out our contact form to arrange a free in-home consultation today!
Serving Havertown, Wayne, Bryn Mawr, Wynnewood, Broomall and the surrounding areas of Delaware, Montgomery, and Philadelphia Counties including the Main Line
Visiting Angels
HAVERTOWN, PA
1950 Lawrence Road
Havertown, PA 19083
Phone: 610-924-9663