Alzheimer's Care in Highland Lakes: When is it Time?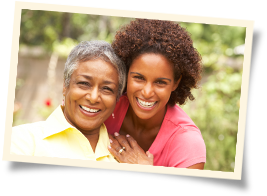 There are few families in Highland Lakes who haven't been affected by Alzheimer's disease, which is the most common type of dementia in the country. However, even if you have friends or relatives who are already receiving Alzheimer's care, it can still be difficult to tell when someone you love has reached the point where they need help from an agency such as Visiting Angels® Highland Lakes. This is partly because many seniors may not be open about the changes they're experiencing, and partly because accepting that a loved one may be struggling is a difficult process for any family.
Learn What to Look For in a Loved One's Looks and Actions
The first and most obvious sign that you need to look into Alzheimer's care options from Visiting Angels Highland Lakes is that your loved one has been diagnosed with Alzheimer's disease. However, this isn't always a straightforward process, so you should still be aware of warning signs to spot at home.
The next time you see or speak to your family member, look out for the following changes:
Physical Changes: They've lost weight, have a messier appearance, or have bruises they can't explain.
Behavioral Changes: They seem more forgetful, have gotten lost or wandered away in places they know well, and have missed important appointments.
Social Changes: They don't seem as socially active as they used to be, and seem to withdraw from group conversations.
Situational Changes: They don't have fresh food in the house, or their home looks more cluttered and dirty.
How to Begin with Alzheimer's Care in Highland Lakes
At Visiting Angels Highland Lakes, we work around the clock to help seniors in the Highland Lakes area enjoy greater safety and independence at home, including clients who have been diagnosed with Alzheimer's disease. Our home-based Alzheimer's care includes medication management, help with daily tasks, and other services that are specifically meant to support people with Alzheimer's disease while providing comfort and relief for their families.
Our Alzheimer's care is available for clients in Highland Lakes, Lampasas, Marble Falls, Burnet, Johnson City, Kingsland, and Lakeway, and can be tailored to meet your loved one's care needs now and as they change over time.
To learn more about our Alzheimer's care or to arrange a free in-home consultation with our loved one, call Visiting Angels Highland Lakes today at (830) 637-7118.