Start the New Year Fresh with Senior Care from Visiting Angels Highland Lakes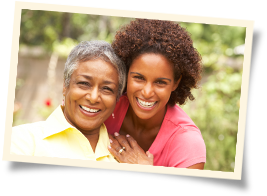 Is your New Year's resolution to provide more care for an elderly loved one? Have you felt unsure about just how to go about it? It's a big decision, and it's natural to feel a bit nervous, but with a bit of research, you can move forward with confidence. The key is to know your options when it comes to senior care. You want a provider who provides the right services to fit your loved one's needs, with the flexibility to fit their lifestyle. Visiting Angels® Highland Lakes makes it easy for you to get to know us and our services by walking you through the process at your pace.
Finding the Perfect Senior Care Provider in Highland Lakes
Choosing a senior care provider in Highland Lakes can be daunting. It's hard to know where to look, or what questions to ask. Should you rely on the information you get online? What about reputation? Asking the right questions can help you get a full and clear picture of what kind of home care an agency will provide. It's important to think about not only the services they offer, but about the kind of client support they provide as well.
Some of the questions you may want to ask a prospective care provider include:
Will they customize your care services to suit your needs?
Are their scheduling options flexible? Do they have blackout dates?
How often will they update you on your loved one's care?
How do they select their caregivers? How do they select yours?
Are you locked into your services once they've started?
Highland Lake's Local Senior Care Provider
At Visiting Angels Highland Lakes, we understand that family caregivers are often under a lot of pressure to make decisions about their loved one's care. That's why we offer free, in-home consultations that take the guesswork out of senior care for families in Marble Falls, Burnet, Lakeway, Lampasas, Kingsland, Johnson City, and Highland Lakes. It's a no-pressure opportunity to chat with one of our local experts in person and get answers to any question you may have. There's no obligation to decide on anything, just a chance to learn everything you need to know about how our care could improve your loved one's quality of life at home in Highland Lakes.
Book your free consultation on senior care by calling Visiting Angels Highland Lakes at (830) 637-7118 today.