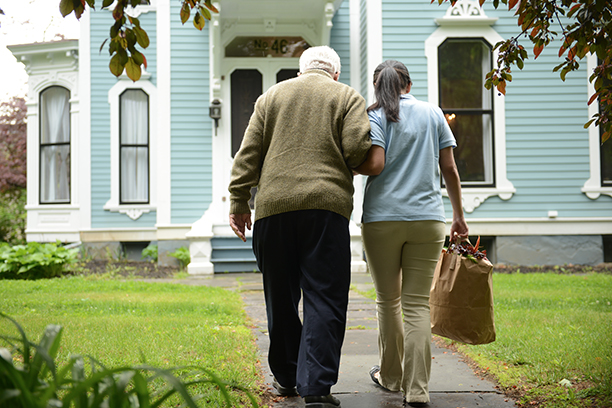 Companion Care in San Antonio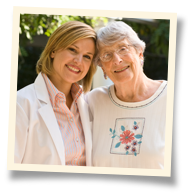 About Loneliness in Seniors
Loneliness is more than just a feeling. It can have real health consequences, especially for our older loved ones. At our companion care agency, we help seniors in San Antonio stay connected to their families and their communities. In addition to assisting with physical tasks, we always make it a priority to alleviate the loneliness and mental health challenges faced by our clients.
If you're not sure whether your loved one is lonely—or what to do—here's a quick primer from Visiting Angels® Boerne.
What To Know: Loneliness and Isolation For Seniors
Most people don't want to admit they're lonely, and that's true for seniors as well. If you have an older loved one who lives alone, it's only natural to be worried about how they're doing. When it comes to seniors, here's what to know about loneliness:
What are common signs of loneliness? You don't just want to look for clues of loneliness, which can vary depending on the person. It's always a good idea to evaluate your loved one's circumstances. How often do they leave the home? Do they have friends and family who visit? Has a spouse or close friend recently passed away? If they see people infrequently, it's likely they're lonely or isolated.
What should you do if you're worried? You can always start small: even a quick phone check-in every one or two weeks can make a big difference to your loved one. Look for social events for seniors in San Antonio: our community centers are a great repository for gatherings and other activities for older individuals, for example. Encourage your loved one to pursue a hobby they've always been interested in.
How can companion care services help? Caregiver services are another great way to ensure your family member has regular visits from a professional. Our agency matches clients with a dedicated professional caregiver. Your loved one's caregiver can help out around the house, drive them to events, help them get online, encourage them to stay active, and otherwise keep them company. It's a great way to ensure your loved one is being looked after.
Schedule Companion Care in San Antonio Today
With Visiting Angels Boerne, you can set up compassionate companion care services anywhere in the region. We work with seniors in:
San Antonio
Fredericksburg
Bulverde
Boerne
Kerrville
Fair Oaks Ranch
And throughout the surrounding area
Make sure your loved one's living at home with comfort. To learn more about our companion care services in San Antonio, call Visiting Angels Boerne today.
Serving Boerne, Fredericksburg, Kerrville, New Braunfels, San Antonio and Seguin
Visiting Angels
BOERNE, TEXAS
124 E Bandera Rd #406
Boerne, TX 78006
Phone: 830-331-8496 & 830-625-5414
830-625-5414