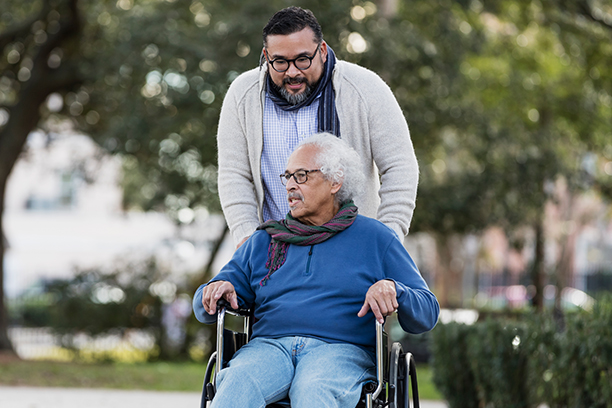 Dementia Care in Fair Oaks Ranch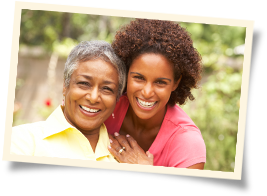 Tips for Dealing with Sundowning
If you have a family member living with dementia, sundowning can be a significant challenge. At Visiting Angels® Boerne, our dementia care team often hears from families in the Fair Oaks Ranch area who have trouble with this behavior. The good news is that, with the right approach, you can reduce both the frequency and severity of sundowning episodes.
Below, our dementia care experts offer tips for families in the Fair Oaks Ranch area on how to deal with instances of sundowning.
Tips to Manage Sundowning
Sundowning is characterized by increased anxiety, confusion, and irritability after dusk. This condition is common among people living with dementia, and it can have a serious effect on their well-being.
If you have a loved one in Fair Oaks Ranch who experiences sundowning, it is helpful to learn more about what contributes to sundowning episodes. Sundowning frequently occurs when a person is physically or mentally exhausted from activities earlier in the day. It may also occur due to confusing or stressful circumstances. Notably, individuals with dementia may be prone to sundowning if they sense that another person is stressed, frustrated, or anxious.
This information can help you reduce the risk and severity of sundowning instances.
We recommend avoiding lots of stimulating activities during the day. If possible, schedule physically or mentally demanding activities in the morning, when your loved one is most alert.
During the evenings, try to create a controlled and calming environment. You can help reduce the effects of sundowning by keeping your loved one's home well-lit in the evenings.
Reduce the risk of sundowning episodes by managing your own stress levels and body language. If your loved one can sense that you're upset, this could trigger a sundowning episode.
It can also help to take notes on sundowning episodes after they've happened. This way, you may be able to identify the specific factors that trigger or worsen instances of sundowning in your loved one.
Our Dementia Care Services in Fair Oaks Ranch
Sundowning is only one of the challenges that come with caring for a loved one with dementia. At Visiting Angels Boerne, our dementia care services help make this process easier for families in the Fair Oaks Ranch area. We can develop a customized care plan around your loved one's routines, preferences, and living situation, allowing them to remain in the comfort of home.
Our dementia care services are provided for individuals in:
Fair Oaks Ranch
Boerne
San Antonio
Kerrville
Fredericksburg
Bulverde
Surrounding areas
Schedule a dementia care consultation for a loved one in Fair Oaks Ranch by contacting Visiting Angels Boerne today.
Serving Boerne, Fredericksburg, Kerrville, New Braunfels, San Antonio and Seguin
Visiting Angels
BOERNE, TEXAS
124 E Bandera Rd #406
Boerne, TX 78006
Phone: 830-331-8496 & 830-625-5414
830-625-5414