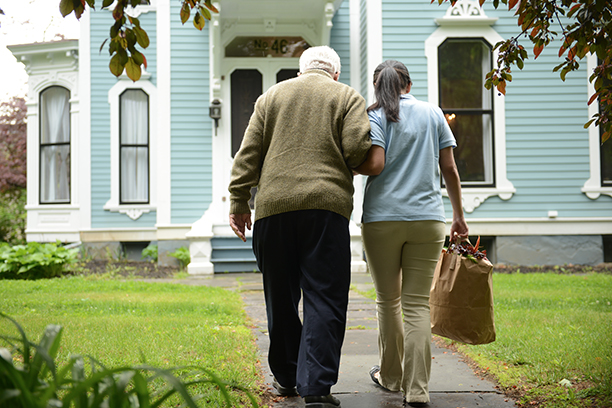 Dementia Care in Fredericksburg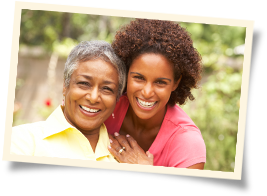 Tips For Caring For Your Loved One
A dementia diagnosis can be really tough on everyone. If you have a family member who's been diagnosed recently, it may feel overwhelming to navigate decisions related to dementia care. At Visiting Angels® Boerne, we help seniors and their families in Fredericksburg to work through any big questions related to care. We can make sure your loved one is supported at this time.
If you're not sure what to do, here are a few recommendations for family caregivers—and other family members involved in the decision-making process, too.
4 Tips For Dementia Care in Fredericksburg
You and your family aren't alone in this. If your loved one is facing a dementia diagnosis, here are a few tips for you and for them:
Learn as much as possible. Everyone's experiences with dementia look different. With that in mind, it's still valuable to learn as much as you can about the condition, any challenges related to it, and specific recommendations from health professionals and fellow caregivers. There are plenty of books and other resources to help guide you.
Consult the appropriate health professionals. Your loved one's doctor can be tremendously helpful in recommending treatments, pointing your family to resources, and providing other support. Don't be afraid to ask them lots of questions: they're here to support your family member.
Involve your loved one in the process. Make sure your loved one is involved early on in decisions and conversations associated with their condition. A dementia diagnosis can make individuals feel powerless. This level of involvement may help your loved one feel in control again. It ensures you know their preferences as well.
Prepare for what's ahead. It can be hard to acknowledge the difficulties associated with dementia. However, making preparations can be invaluable for your family member further down the road. Setting up plans for dementia care in Fredericksburg, housing, and other crucial concerns can help to prevent a lot of stress later on.
Our Flexible, Compassionate Caregiver Services
With Visiting Angels Boerne, you can set up dementia care services that acknowledge your loved one's evolving condition. We support countless families in the area, offering comprehensive caregiver support. Our care professionals can also work alongside a family caregiver, to provide additional assistance as needed. We work with seniors in:
Fredericksburg
Bulverde
Boerne
Kerrville
Fair Oaks Ranch
San Antonio
And throughout the surrounding area
Get dementia care in Fredericksburg that puts your loved one's needs first. Set up a consultation by calling Visiting Angels Boerne today.
Serving Boerne, Fredericksburg, Kerrville, New Braunfels, San Antonio and Seguin
Visiting Angels
BOERNE, TEXAS
124 E Bandera Rd #406
Boerne, TX 78006
Phone: 830-331-8496 & 830-625-5414
830-625-5414