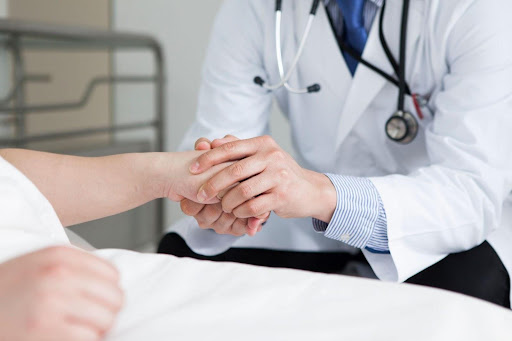 Family-Friendly Holiday Activities
The holiday season is a beautiful time of year to spend with loved ones, but it can be hard to find family-friendly holiday activities that everyone can enjoy. You want to plan something that will be fun for young children in the family, and you also want to find something safe for the seniors in your life. Luckily, there are plenty of family-friendly activities for your family.
Activities for the Whole Family
Whether you're looking to entertain a range of ages or looking for a way to bring your adult family together, these activities are safe and fun for the whole family.
Movie Night
Grand Junction winters can get pretty chilly. Invite your realities over for a movie night instead of venturing into the cold and snow. As each person arrives, have them write the title of their favorite holiday movie on a piece of paper and place it into a bowl. Once everyone comes, have someone draw a piece of paper from the bowl. Whatever film is on the paper is what you watch.
And, of course, you can't enjoy a movie night without snacks. Make sure you have plenty of film-watching essentials such as candy, pizza, and popcorn. Place the food out so everyone can conveniently eat when they're hungry. Once the food is set, and you've decided on the movie, wrap up in your favorite blanket and enjoy!
Holiday Cooking and Baking
There are many food-related traditions around the holidays, and they're a fun way to get your family in the kitchen together. If your family celebrates with a festive dinner, encourage loved ones to prepare the meal together. Each person can have a specific dish to cook, or you can assign tasks to everyone, such as chopping vegetables, shredding cheese, or browning meat.
Holiday baking is also a great way to get everyone involved in the kitchen. You can bake traditional holiday sweets or have a bake-off where everyone bakes the same thing, and you have other family members do a blind taste test to vote on which is better.
Holiday-Themed Games
There's no better way to spend time together for competitive families than with a game night. You can turn just about any game into a holiday activity with a festive spin. You can play charades, but everything you act out has to be holiday-related. Or you can place a memory game with festive pieces to memorize. You can also shop online or head to the local convenience store to browse tons of holiday-themed games. Keep the holiday theme going through the whole night with festive treats, music, and outfits. You can also have a themed prize to give away at the end of the night.
What to Consider to Keep Aging Loved Ones Safe
As you're planning family-friendly holiday activities, there are a few things you should consider to ensure the aging loved ones in your life stay safe.
The weather- Before bringing aging loved ones on a winter adventure, consider the weather. As we age, our bodies cannot produce and retain heat as well as they once did, meaning seniors tend to get colder faster outdoors. If you're spending extended periods outdoors and the temperature is low, ensure your loved one is appropriately dressed and has somewhere warm to retreat to if they get too cold.
Physical activity level- Many families enjoy participating in winter sports together, but not all physical activities are appropriate for older adults. Activities involving high cardio or strength levels aren't the best options for seniors. If your loved one enjoys physical activities, keep the activity low or moderate-intensity and make sure your loved one doesn't overexert themselves.
Time- Some seniors who have Alzheimer's disease and other forms of dementia may experience sundowning. Sundowning is when a person grows confused and anxious as the sun goes down. Most seniors cope with sundowning by sticking to a predictable routine. Plan activities early in the day while the sun is still shining to avoid triggering more anxiety and confusion at night.
How Visiting Angels Can Help
If you have an aging loved one who needs help caring for themselves this winter, the team at Visiting Angels Horsham can help. Our trained caregivers can assist in dressing, personal grooming, light housekeeping, meal preparations, transportation, mobility, and more. Our Horsham office serves those in Horsham, Hatboro, Willow Grove, Ambler, Lower Gwynedd, Spring House, and the surrounding areas. If you'd like to learn more about our services, you can call us at 215.938.7202or complete this online form.