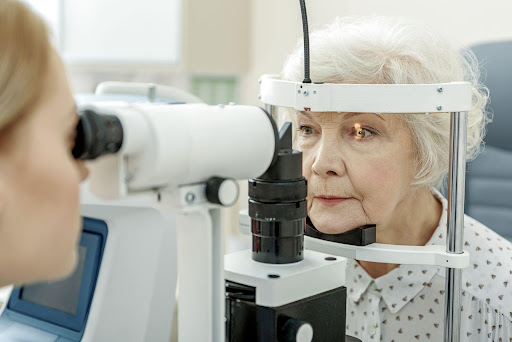 Tips for Lowering Your Cholesterol
High cholesterol is one of the main contributing factors to heart disease. The good news is, you can lower and manage your cholesterol levels, and as a result, reduce your chances of developing heart disease and other related conditions. September is National Cholesterol Education Month. It's a great time to learn about cholesterol and how to keep your cholesterol levels healthy.
What is Cholesterol
Cholesterol is a waxy, fat-like substance the body needs to create cells, vitamins, and hormones. Your body's primary source of cholesterol comes from the liver. The liver produces all the cholesterol your body needs to function correctly, but some foods contain cholesterol. When you eat foods high in cholesterol, usually animal and animal byproducts, that cholesterol makes its way into your bloodstream. Some additional cholesterol is not inherently bad, but too much extra cholesterol can lead to high cholesterol. High cholesterol can lead to other health concerns such as heart attack and stroke.
Lowering Your Cholesterol
If you struggle with high cholesterol, you can make a few changes to lower your cholesterol levels naturally.
Keep yourself active
Moderate physical activity at least five days a week can significantly improve your cholesterol levels. Try to spend at least 30 minutes taking a brisk walk, swimming, or riding a bike. You can also supplement moderate activity with lower intensity workouts, such as yoga.
In addition to helping to raise HDL cholesterol, working out also enables you to maintain a healthy body weight. Those who experience challenges with their weight often experience high cholesterol, so it's essential to keep your body moving as you age to stay at a healthy weight. If you're new to working out, be sure to consult a doctor before starting a new exercise routine.
Revamp your diet
The foods you eat can play a significant role in your cholesterol levels, and a few diet changes can improve your heart health. Start by reducing your consumption of saturated fats. Saturated fats are found in full-fat dairy products and red meats like hamburgers and steak. If you don't want to cut dairy and meat out of your diet completely, consider trying dairy and meal alternatives like soy or nut-based milk and cheeses.
Trans fat is also responsible for raising cholesterol levels. Trans fats come in a lot of processed crackers, cookies, and cakes. It's best to eliminate trans fats from your diet. However, if you want to give in to your sweet tooth, consider baking sweets or purchasing them from a bakery that makes fresh goods.
Revamping your diet isn't only about eliminating foods but eating foods to lower or maintain healthy cholesterol levels such as soluble fiber. Soluble fiber is found in kidney beans, Brussels sprouts, apples, and oatmeal and can reduce the amount of cholesterol your bloodstream absorbs.
Consider lifestyle changes
Lifestyle choices such as excessive drinking and smoking can lead to increased cholesterol. If you smoke, consider quitting. Not only will you lower your chances of cholesterol-related conditions, but it'll reduce your risk of other smoking-related conditions. Smoking and excessive drinking can both be addictive habits. If you're having trouble quitting, it's okay to ask for help. Talk to a medical professional about treatment options.
Talk to your doctor
The best way to maintain healthy cholesterol levels is to start a conversation with your doctor. Making changes to your diet and lifestyle may not be enough to manage your cholesterol, but your doctor can provide you with alternative options to keep you healthy. They may suggest medications to lower your cholesterol, or they may discover an underlying condition that's causing your cholesterol levels to spike. Make sure to schedule regular doctor's appointments and be honest with them about any concerns or changes in your health.
How Visiting Angels Can Help
If you or a loved one needs assistance prepping healthy meals, medication reminders, or transportation to the doctor, the team at Visiting Angels can help. Our caregivers also provide at-home services such as light housekeeping, personal grooming, and mobility assistance. Our Horsham office serves those in Horsham, Hatboro, Willow Grove, Ambler, Lower Gwynedd, Spring House, and the surrounding areas. If you'd like to learn more about our services, you can call us at 215.938.7202 or complete this online form.