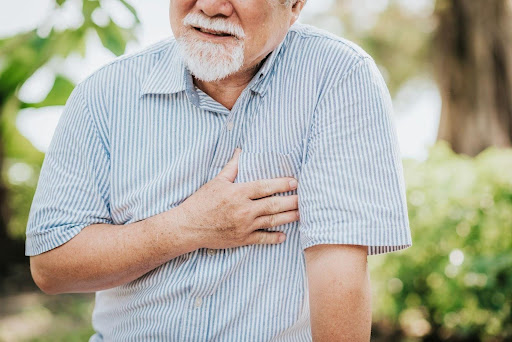 Understanding Heart Disease
Heart disease is the leading cause of death in the United States, affecting more than 30 million people each year. To help educate individuals about heart disease and ways to reduce your risk of developing a chronic heart condition, the American Heart Association dedicates the month of February to American Heart Month. February is the perfect time of year to learn about heart disease and start taking precautions to reduce your risk.
Types of Heart Disease
Heart disease refers to a group of conditions that affect the heart's ability to function. Common heart diseases include coronary artery disease, congestive heart failure, arrhythmias, and heart valve disease.
Coronary Artery Disease
Coronary artery disease is the most common form of heart disease. Coronary arteries supply the heart with blood and nutrients. Coronary artery disease is when those arteries are damaged, usually due to plaques or inflammation blocking or limiting blood traveling to the heart. This condition can develop throughout many years, so many individuals don't experience symptoms right away. As the disease progresses, it may cause chest pain, difficulty breathing, and heart attacks. Risk factors for coronary artery disease include smoking, high blood pressure, high cholesterol, and diabetes. It's also more common to develop in senior men with a family history of heart diseases.
Congestive Heart Failure
Congestive heart failure is when the heart is not pumping blood as well as it should. Coronary artery disease and high blood pressure can cause heart failure. People with heart failure may experience shortness of breath, fatigue, swelling in the legs and feet, irregular heartbeat, persistent coughing, rapid weight gain, nausea, or chest pain. Heart failure can be a medical emergency, so contact medical professionals immediately if you're experiencing sudden signs of heart failure.
Arrhythmias
An arrhythmia is an irregular heart, either when the heart is beating too fast or too slow. It can also mean the heart is beating in an irregular pattern. Arrhythmia symptoms include chest fluttering, chest pain, and shortness of breath. Heart arrhythmias may also come with anxiety, fatigue, or fainting. Heart arrhythmia can happen to anyone at any age, but it is more common in those with high blood pressure, diabetes, congenital heart disease, or coronary artery disease. If left untreated, arrhythmias can increase the risk of blood clots, leading to a stroke.
Heart Valve Disease
Heart valve disease is most common in older adults with a history of heart complications and high blood pressure. The heart has four valves that keep blood flowing through the heart and the rest of the body. Heart valve disease is one when one of those valves is not working correctly. In some people, the early stages of heart valve disease cause no symptoms. However, some people experience chest pain, abdominal swelling, fatigue, shortness of breath, fainting, dizziness, and an irregular heartbeat. Heart valve disease can lead to heart failure, stroke, and blood clots.
Preventing Heart Disease
Heart disease is not an inevitable condition. You can make many simple lifestyle changes to reduce your chances of heart disease significantly.
Maintain a healthy weight. A healthy weight reduces your chances of obesity and high blood pressure, two leading risk factors for heart disease. Incorporate daily movement into your routine and eat more fresh produce and lean meats instead of heavily processed foods.
Stop smoking. Smoking is a primary risk factor for many heart diseases and other health conditions. Smoking is an addictive habit, so talk to your doctor about treatment options if you have trouble quitting.
Visit your doctor. Early detection is key to intervening with heart disease before it progresses. Visiting your doctor regularly and being honest with them about your lifestyle and any symptoms you may experience.
Working with Visiting Angels
If you're a senior living with heart disease and need assistance caring for yourself, the team at Visiting Angels can help. Our team of compassionate caregivers helps aging adults with various non-medical tasks such as light housekeeping, medication reminders, cooking, personal grooming, mobility assistance, and more. We also offer transitional care for seniors returning home after surgery to reduce the risk of readmission.
Our Horsham office serves those in Horsham, Hatboro, Willow Grove, Ambler, Lower Gwynedd, Spring House, and the surrounding areas. If you'd like to learn more about our services, you can call us at 215.938.7202 or complete this online form.