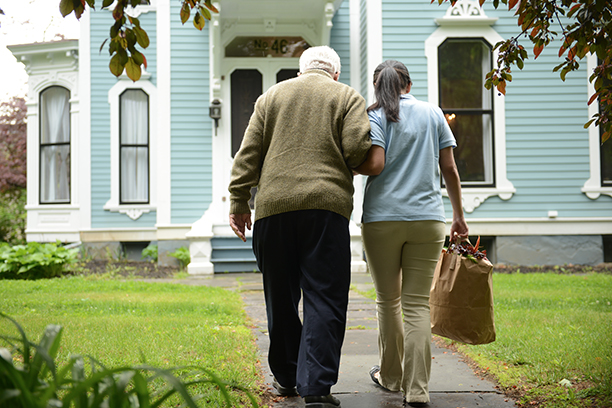 Social Care for Seniors in Hot Springs, AR
How using technology as part of the care for seniors Visiting Angels of Hot Springs, AR, and surrounding areas can help seniors
The use of current technologies to assist in the care of seniors is part of Visiting Angels' comprehensive approach to improving the health of your loved one's loved one. Seniors can use platforms such as FaceTime or Skype to stay in touch with their families and friends, and it can help them continue to be active and engaged in their lives even when they aren't physically present with them. Visiting Angels understand that providing care for a loved one necessitates taking a diverse approach. Individualized care is provided both inside and outside the house as part of this comprehensive strategy. Facebook, Skype, and FaceTime are just a few examples of how our social care program employs current technology to keep families connected and participating.
Benefits of seniors using technology to connect with others
According to the Phoenix Center in Washington, D.C., family members can help elders who are depressed by allowing them to access the internet. At the same time, a University of Arizona study discovered that seniors' working memory can increase if they use Facebook, demonstrating the importance of providing proof of care for seniors.
Visiting Angels' Social Care Program keeps seniors engaged
Seniors who participate in the Visiting Angels' Social Care Program can learn how to use a cell phone, text, or use technologies such as Skype or FaceTime, to name a few of the skills they can acquire. Aside from learning to construct a Facebook page and engage with others as part of companion home care, they can also receive training in this area. Other skills they can learn include purchasing online and utilizing a search engine to conduct research online, among other activities
Contact one of our caregivers by clicking on one of the buttons below or by calling 501-222-3493 to learn more about how our Social Care Program can assist your loved ones and how technology can make their lives more enjoyable and productive.
Serving Hot Springs, Hot Springs Village, Benton, and the Surrounding Area
Visiting Angels HOT SPRINGS, ARKANSAS
320 Ouachita Ave #312
Hot Springs, AR 71901
Phone: 501-222-3493