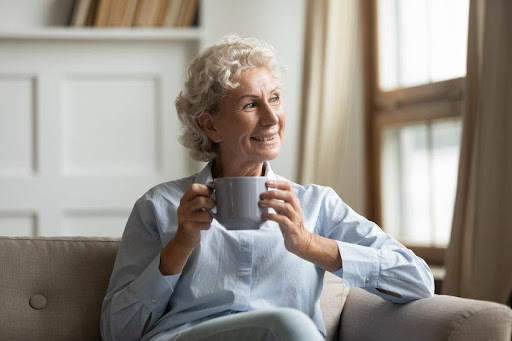 Benefits of Practicing Mindfulness
Many people live busy lifestyles. Between maintaining a career, social life, and hobbies, it might be hard to take time for yourself. It seems there are never enough hours in the day, which causes us to be on the go constantly. While staying busy may seem like a great way to get things done, it's not. Learning to slow down and practice mindfulness will not only benefit you at the moment, but it'll also improve your overall quality of life.
What is Mindfulness?
According to Mindful, mindfulness is the essential human ability to be fully present, aware of where we are and what we're doing, and not overwhelmed by what's happening around us. Mindfulness is within us, and we can cultivate a state of mindfulness by merging meditation practice with physical activities like yoga, sports, and journaling or taking short pauses to acknowledge the present moment in our daily lives.
Benefits of Mindfulness
Understanding mindfulness can open the door to improved physical, mental, and emotional health.
Boosts Memory
It's natural for our memory to decline with age. Maintaining short-term memory can be particularly challenging for seniors, especially those living with dementia or Alzheimer's. Recent studies suggest practicing mindfulness as a way to improve short-term memory. Practicing mindful meditation increases blood flow to the brain, reinforcing memory capacity and leading to a stronger network of blood vessels in the cerebral cortex.
Reduces Stress
Mindfulness can lead to less intense responses to stress and learning to stay calm and control your stress response can benefit your health. Stress contributes to health complications such as high blood cholesterol, heart disease, and a weakened immune system. Mindfulness improves stress because it helps you notice your response to situations, makes you aware of other people's emotions and increases your level of compassion toward yourself.
Improves Focus
Mindfulness is all about focusing on the moment, so it's no secret mindfulness helps improve focus. Those who practice mindfulness regularly find it easier to focus on one task at a time and are less likely to fall off track. Mindfulness can also give a new sense of motivation and drive, intensifying focus on a particular task.
Lessens Emotional Reactivity
Your ability to show empathy toward others can increase when practicing mindfulness. Mindfulness is known to increase activity in neural networks that make you more sensitive to the suffering of others. It can also cause you to become more sensitive to your own emotional needs and help you be more kind to yourself. Overall, mindfulness can give you a better grasp of your emotional reactivity.
Improves Cognitive Flexibility
Practicing mindfulness can improve concentration and the ability to keep information active in your mind. The cognitive function begins to fade as we age, but daily meditation can slow the progression. Mindfulness strengthens our brains, which allows our brain to use fewer resources to complete a task.
How Visiting Angels Can Help
If you or an aging loved one wants to start a mindfulness practice, the team at Visiting Angels Hurst could help. Our compassionate caregivers are happy to help clients set up a mindfulness schedule, find mindfulness practices, and even participate in daily meditation. Caregivers can also assist clients with light housekeeping, meal preparations, medication reminders, mobility, and more.
Our Hurst, Texas office serves those in the North Fort Worth, Hurst, Euless, Bedford, and Watauga areas. If you'd like to learn more about our services, please visit us online or call us at 817-893-6816.