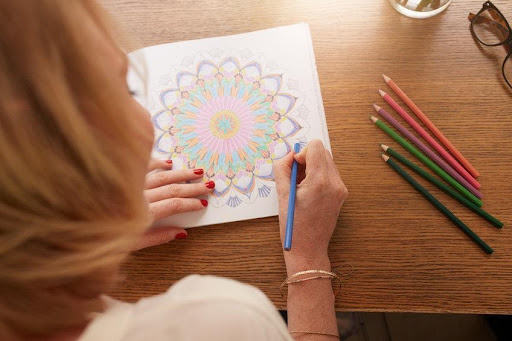 Crucial Benefits Of Handwashing For Seniors And Caregivers
Washing our hands is an integral part of daily life to practice good hygiene and prevent the spread of germs to ourselves and others. In the current situation amidst the COVID-19 pandemic, the world has witnessed just how quickly germs can spread from one surface and throughout an entire community. Handwashing is more important than ever to protect our aging loved ones who fall into high-risk categories, whether based on age, health, or both.
National Handwashing Awareness Week falls in early December this year. It is an excellent reminder of the many benefits we can reap from the simple combination of soap and water. Studies show that the estimated global handwashing rates after using the toilet are still only 19%! Though it seems like handwashing might be common sense, it's not always practiced when it needs to be.
The most effective wash
The Centers for Disease Control and Prevention has issued several reminders through the last two years to remind us how to protect ourselves and our loved ones. These five easy steps come naturally to adults but remember to remind children how to practice good hygiene before visiting older relatives.
Wet your hands with clean, running water (warm or cold), turn off the tap, and apply soap.
Lather your hands by rubbing them together with the soap. Lather the backs of your hands, between your fingers, and under your nails.
Scrub your hands for at least 20 seconds. This is about the equivalent of singing the "Happy Birthday" song from beginning to end twice.
Rinse your hands well under clean, running water.
Dry your hands using a clean towel or air dry them.
Why it matters
A community with proper handwashing education can prevent the spread of germs and viruses to those around them. Everyone touches hundreds of surfaces a day and doing so with contaminated hands will leave all who touch that surface exposed to germs as well.
But studies show that handwashing directly combats the spread. Communities with solid handwashing habits reduce the number of people who get sick with diarrhea by 23-40% and reduce respiratory illnesses, like colds, by 16-21% in the general population.
Handwashing has also been directly linked to higher school attendance for children. Handwashing with soap could protect about 1 out of every three young children who get sick with diarrhea and almost 1 out of 5 young children with respiratory infections like pneumonia. Though we tend to think of our aging loved ones as the high-risk group, it's important that they practice good handwashing hygiene to protect any visiting little ones, too.
Preventing sickness also combats antibiotic resistance, another issue today that makes treatable diseases stronger and more resistant to medication. According to the CDC, at least 2.8 million people are infected with antibiotic-resistant bacteria or fungi in the U.S. each year, and more than 35,000 people die as a result. Preventing illness and the spread of germs is the most effective way to prevent more germs from developing antibiotic resistance.
Washing on the go
Handwashing might not always be available to you between running errands on a hectic day. When you don't have access to soap and water, alcohol-based hand sanitizer with at least 60% alcohol content can be substituted in a pinch. Sanitizers quickly reduce the number of germs on your hands, but it's important to remember that they may still leave behind some straggling germs and will not remove harmful chemicals like pesticides.
Daily hygiene seems simple compared to many daily tasks, but it has a significant impact on personal health and those around you. Small reminders throughout the day or handwashing assistance are just a couple of the many daily tasks a Visiting Angels Hurst, TX caregiver can provide to your aging loved one in the comfort of their own home. Serving the North Fort Worth, Hurst, Euless, Bedford, and Watauga areas, Visiting Angels Hurst can provide a skilled caregiver to assist with a range of personal care services, including bathing, assistance with using the bathroom, and housekeeping to keep surfaces clean and free of germs. Get in touch with us today to explore your loved ones' options at (817) 952-3223.