Four things that you may not know about Alzheimer's Disease
September is World Alzheimer's Month, an internally observed campaign to raise awareness and to reduce stigma about Alzheimer's disease. According to the non-profit USAagainstAlzheimer's, about 500 million people across the world are suffering with some type of dementia; Alzheimer's disease is the most common type of dementia.
USAagainstAlzheimer's share some sobering facts about the prevalence of Alzheimer's disease: every 65 seconds, a US resident develops Alzheimer's disease. Currently, 5.7 million people in the U.S. are suffering from Alzheimer's disease; that number is projected to triple by 2050. Nearly 67 percent of those living with Alzheimer's disease are women. Non-whites are more likely to suffer from Alzheimer's disease in America. Latinos are 1.5 times as likely to get Alzheimer's disease, while African Americans are 2-3 times more likely to be diagnosed with the illness than their white counterparts.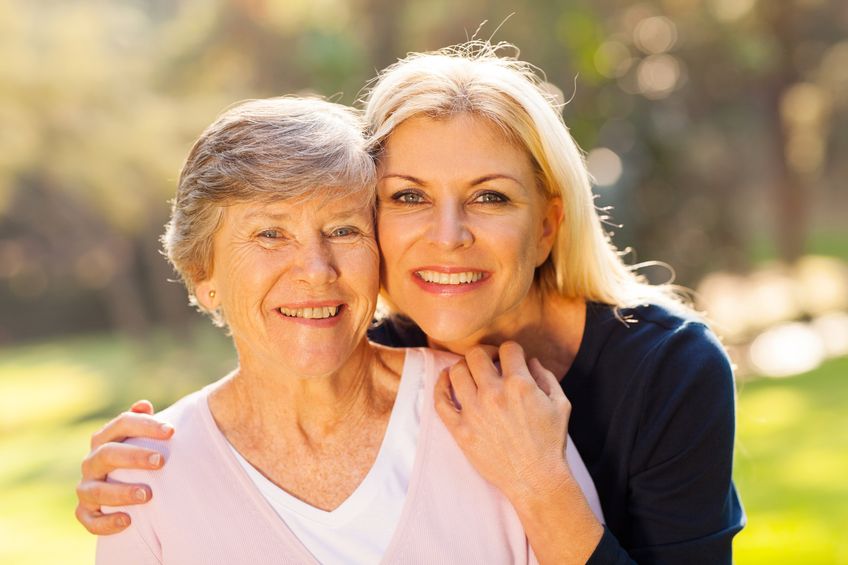 Alzheimer's disease does not just impact seniors; sadly, nearly 200,000 people under age 65 are managing early onset Alzheimer's disease in the US.
This September, make it your mission to learn some basics about this debilitating disease. Consider these important things to know about Alzheimer's disease.
Is Alzheimer's Hereditary?
A lot of research is underway to understand Alzheimer's disease more fully. Researchers don't believe that there's a single characteristic that causes people to get the disease; instead, they believe that Alzheimer's is caused by multiple factors. The Alzheimer's Association explains that heredity is among these risk factors; others include age, family history, heart health and history of head injury.
Just as there is no singular trigger, there also is no singular test for Alzheimer's disease. The association explains: "Keep in mind that there is no one test that confirms Alzheimer's disease. A diagnosis is only made after a comprehensive medical evaluation."
What's the Difference Between Alzheimer's and Dementia?
These two terms are often confused, and sometimes they are incorrectly used interchangeably. It's important to understand the difference between the two. The Alzheimer's Association explains it this way: "Dementia is a general term for a decline in mental ability severe enough to interfere with daily life. Alzheimer's is the most common cause of dementia. Alzheimer's is a specific disease. Dementia is not."
Alzheimer's Disease is the most common type of dementia; the Alzheimer's Association reports that 60-80 percent of dementia cases are Alzheimer's. Other forms of dementia include Parkinson's Disease, Huntington's Disease and vascular dementia.
What are the Symptoms of Alzheimer's Disease?
If you're worried that you or a loved one may be experiencing concerning symptoms, it can be tempting to want to ignore this frightening fact. It can feel hard to come to terms with the nagging symptoms of a possible illness. Challenge yourself not to let fear slow down your response and schedule an appointment with your doctor right away.
While there is not yet a cure for this disease, the Alzheimer's Association assures: "With early detection, you can explore treatments that may provide some relief of symptoms and help you maintain a level of independence longer, as well as increase your chances of participating in clinical drug trials that help advance research."
Some symptoms to note and to share with your doctor may include:
Memory loss that is disruptive to daily life
Challenges when it comes to planning or problem-solving
Difficulty with regular tasks
Confusion with time or place
Difficulty remembering words
Poor judgement
Changes in mood
Visiting Angels is Here to Help
Visiting Angels Caregivers are specially trained to assist our clients with Alzheimer's Disease and to help family caregivers who are working hard to provide care, whether that's in the home or in a care facility. Caring for a loved one who is struggling with Alzheimer's is demanding. Having the help of a professional can take some of the mystery and anxiety out of the situation and help make the arrangement run more smoothly. Plus, it gives the family caregiver routine breaks to refresh and recharge. This may include respite care, which gives the family caregiver a full day or a weekend to have some time to take care of him or herself. This can be especially helpful to those providing this level of care to a loved one.
Visiting Angels Caregivers are also trained to observe all Covid-19 protocols, so clients and their families can feel confident that they're getting quality care with the right support team.