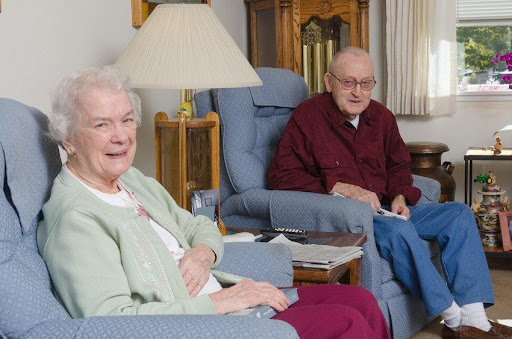 Five Tips to Overcoming Seasonal Affective Disorder in Seniors
Seasonal Affective Disorder (SAD) can affect anyone at any age. As the name indicates, it's a type of depression that most often occurs in the winter months and typically onsets around the changing of the seasons. Seniors have a higher risk for SAD, especially those who live in the country's more northern regions. If left untreated, it can lead to further depressive symptoms or morph into clinical depression.
There are a few common signs that a senior might be experiencing SAD. These signs include a loss of energy, fatigue, insomnia, loss of interest in activities, moodiness, change in personal hygiene, unintended weight gain or loss, and feelings of worthlessness. It's important that seniors and their families become familiar with these signs to get the help they need. Although many seniors experience the post-holiday blues, lingering feelings of sadness may indicate something more serious.
If you are a senior prone to experiencing SAD, know that there are a few steps you can take each winter season to prevent SAD. Here are five tips to help overcome seasonal affective disorder in seniors.
Talk with Your Primary Care Physician
A professional is the best person to decide whether your sadness is SAD or clinical depression. Schedule an appointment with your primary care physician to discuss your mood and symptoms. Don't wait until after the holiday season, especially if you're prone to experiencing SAD or the post-holiday blues. Your doctor may prescribe medication now that will take effect after the holidays. They can also suggest alternative approaches to help you navigate the winter months, minimizing your SAD.
Commit to Exercise
Daily exercise is beneficial for anyone experiencing depression, including those with SAD. When you exercise, your body releases endorphins. Endorphins are those feel-good hormones that reduce pain and increase feelings of well-being. Exercise elevates metabolism, improves energy levels, reduces anxiety, and increases self-esteem, all of which are beneficial to seniors who suffer from SAD. Before the holidays come to an end, establish healthy exercise habits. Commit to walking or participating in aerobic activity 30 minutes each day. Visualize feelings of SAD evaporating from your mind and body as you engage in exercise to help you stay focused and on track.
Monitor Your Diet
The holiday season is often filled with opportunities to indulge in special treats. However, a diet high in sugar can contribute to feelings of depression. Overindulging in sweets triggers imbalances in certain brain chemicals, causing seniors to feel extremely sad. However, eating a healthy diet filled with fruits, vegetables, and lean protein ensures that the chemicals in your brain stay balanced by receiving adequate nutrition. If you suffer from SAD, monitor your diet this holiday season. You can enjoy the occasional holiday treat but resist overdoing how much sugar you consume.
Get Outside
The winter months mean less exposure to sunlight. When sun exposure decreases, serotonin levels dip. Lower levels of serotonin have been associated with a higher risk for SAD. A common treatment for SAD is light therapy. As much as possible, seniors should spend some time outside when the sun is shining during the winter season. Seniors don't need to go for a long walk outdoors to benefit from sun exposure. Bundling up and sitting in the sun's rays on the back patio or front porch for 30 minutes has benefits. For those that cannot get out during the winter season, many health professionals recommend a device called a "light box." Talk with your doctor to see if this would be appropriate for your situation.
Spend Time With Family and Friends
Family and friends play a significant role in the quality of life of a senior. Seniors with strong social connections have a lower risk for depression and anxiety. Socially active seniors have higher late-life satisfaction. It's tempting for many seniors to hibernate during the cold winter season. However, it's important that they maintain connections with family and friends. The holidays are often filled with opportunities to gather and socialize. Make plans now to stay connected with your loved ones beyond the holiday season, whether it's a weekly family dinner or a weekly video call to catch up.
Visiting Angels Jenkintown is here for seniors who need non-medical assistance throughout the winter season. We provide personalized home care services thanks to our Life Care Navigation program. We work with each client's needs, preferences, lifestyle, and other important factors to determine which home care services are best suited for you. Our mission is to put seniors first, prioritizing every client's safety, security, and personal well-being in our care. Let our compassionate caregivers be a part of your plan to overcome SAD and give you something to look forward to beyond the holiday season. To learn more, please get in touch with us today by calling 215-938-7201.