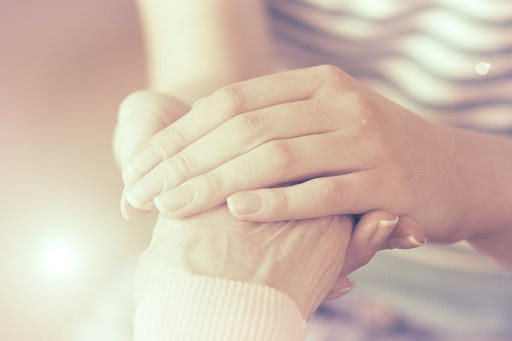 How Seniors Benefit from Nature
If you're looking for one of the easiest ways to improve your overall health and well-being, look no further than the great outdoors. Whether it's sitting out in the backyard with a glass of lemonade, or going for a walk around the neighborhood, spending time in nature is advantageous for older adults. The best news is there's no need to venture into the wilderness to receive the benefits the great outdoors has to offer. Sitting outside on the patio or backyard provides the same benefits as a long hike along a trail.
Research supports the overall improved health and well-being when older adults consistently spend time outdoors. Between 20 to 30 minutes, three days a week, is enough for older adults to see an improved mood and well-being. As summer winds down, try to explore the great outdoors this autumn season. Here are five ways seniors benefit from nature.
Combats Negative Emotions
Spending time outdoors reduces negative feelings, such as anger, fear, depression, and anxiety. There's just something about being outside that instantly boosts your mood. One study found that nature-based activities improved the overall well-being of older adults. In this study, participants experienced better sleep and reported an increase in happiness after each session.
Increases Levels of Vitamin D
Vitamin D is an essential nutrient that all older adults need. It aids in the absorption of calcium, which helps build and maintain strong bones. It also regulates the immune system and can help fight feelings of sadness or depression. One of the best sources of vitamin D is the sun. Sun exposure enables the body to make vitamin D from cholesterol. Your skin needs approximately 15 minutes a day outdoors to receive enough vitamin D from the sun.
Lowers Blood Pressure
Going for a walk around the block or simply looking at plants and trees in the backyard lowers blood pressure. One study found that just living near nature reduced the risk of high blood pressure, amongst other morbidities. Nature has a calming effect that instantly lowers blood pressure, heart rate, and the production of cortisol. In addition, spending time outdoors reduces stress, which also affects blood pressure. A study published by Frontiers in Psychology found that spending just 20 minutes in nature helped lower stress hormone levels.
Improves Memory
Older adults concerned about their memory may be pleased to learn that spending time outside can help improve their memory. A study conducted by the University of Michigan found that after an hour of interacting with nature, memory performance and attention span were improved by 20 percent. The effects of spending time in nature are like the effects of meditation.
Boosts the Immune System
Although exactly how exposure to nature leads to better health continues to remain a mystery, studies indicate that spending time in nature protects a wide range of diseases. Breathing fresh air allows our bodies to absorb healthy chemicals from plants and trees. These healthy chemicals cleanse our lungs while helping our bodies to produce more white blood cells. White blood cells are the key component of a healthy immune system. They fight viruses and inflammation to keep our bodies healthy and strong.
Visiting Angels Jenkintown wants all older adults to reap the benefits of the great outdoors. We are here to assist seniors as they venture outdoors. Our compassionate caregivers can escort you outdoors on a walk or sit with you on the back patio to ensure you spend adequate time in nature. Our comprehensive approach to senior home care allows us to provide both personal care and companionship. We are not a referral service. Our caregivers are our employees. You can have confidence knowing that we have interviewed and vetted each caregiver we hire. In addition, our caregivers receive a thorough orientation and ongoing training to build their skills and expertise. If you're looking for senior home care, look no further than Visiting Angels Jenkintown. Please get in touch with us by calling 215-938-7201 to schedule your free in-home consultation today.