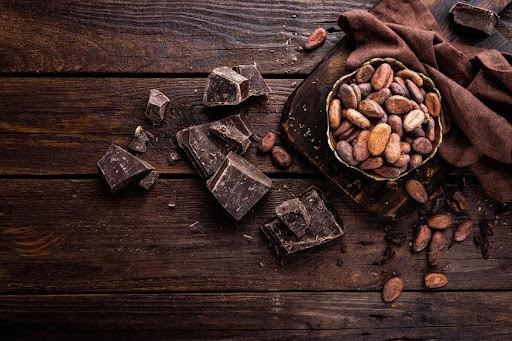 How to Improve Your Snack Choice: Four Easy Swaps Seniors Can Make to Add More Nutrition to Their Diet
From actual thirst or hunger needs, to munching out of boredom, snacking can be habit forming. That's why it's important for all snackers, including older adults, to be selective about which foods they snack on. Snacking between meals allows many older adults to receive vital nutrients that their bodies need to remain healthy and strong. Older adults who suffer from low appetites benefit greatly from eating healthy snacks throughout the day.
February is National Snack Food Month. This month, we invite older adults to examine their pantries and pay attention to their snacking habits. By replacing snacks that offer little nutritional value with foods that are filled with vitamins and minerals, older adults can improve their health, boost their immune system, and even lose unwanted weight. Here are four easy swaps seniors can make to add more nutrition as they snack.
Swap Regular Yogurt for Greek Yogurt
Many seniors enjoy yogurt on a daily basis. Making the switch to Greek yogurt means consuming more protein. Greek yogurt is also filled with calcium and potassium. Choose a Greek yogurt that is low in sugar or buy plain Greek yogurt. Sweeten it at home by stirring in a tablespoon of honey and a handful of berries. Greek yogurt comes in an assortment of tubs or individualized packages, so select what works best for your lifestyle.
Swap Soft Drinks for Flavored Water
Soft drinks contain a lot of added sugar, which can lead to weight gain, diabetes, and heart disease. According to the Centers for Disease Control and Prevention, sugar-sweetened beverages are among the leading sources of added sugars in the U.S. Choosing to drink flavored water, instead of soft drinks, can not only help seniors stay hydrated, but it can also help them lose weight. Most flavored waters contain zero calories. Seniors who dislike the taste of plain water may be more inclined to swap out soft drinks for flavored waters.
Swap Microwave Popcorn for Nuts
Research is mixed regarding whether or not microwave popcorn contains cancer-forming chemicals. Either way, most consumers of microwave popcorn choose brands loaded with salt, butter, and sugar. Swapping microwave popcorn for nuts is a more nutritious snack for older adults. Nuts provide the perfect balance of healthy fat, fiber, and protein. They are surprisingly filling. Eating a handful of nuts thirty minutes to one hour before a meal can even help prevent overeating.
Swap Milk or White Chocolate for Dark Chocolate
Although milk chocolate contains some cocoa content, white chocolate is basically just sweet fat. Both milk chocolate and white chocolate contain a lot of added sugar in order to make them less bitter. Chocolate lovers who switch to dark chocolate choose the healthier option. Made from cocoa, dark chocolate is a rich source of antioxidants and minerals. It can improve brain function, reduce inflammation, and may help lower the risk of heart disease. Look for dark chocolate that contains at least 70% cocoa and eat in moderation.
Choosing to receive help provided by the professional caregivers of Visiting Angels Jenkintown, instead of struggling at home, is another swap seniors should make. We provide a comprehensive approach to senior home care that encompasses a variety of non-medical care needs. We're not a referral service – our caregivers are our employees. Before you get to interview a prospective Visiting Angels caregiver, we've not only interviewed them but recruited, screened and helped orient them to be professionals we can be proud of and you can trust. We do our best to match new clients with caregivers who share similar personality traits and have the necessary skills to meet their care needs. To learn more, or to arrange your free in-home consultation, please contact us today by calling 215-938-7201.