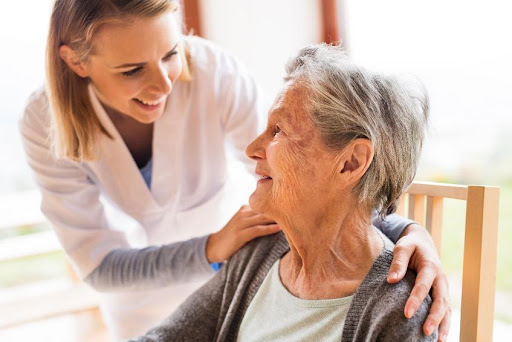 Local Resources for Homebound Seniors
Winter is often thought to be a season of peacefulness and calm. However, for seniors who can't easily leave home, winter can be a very long and isolating time of year. Not surprisingly, there are more homebound seniors today, post-pandemic, than there were in 2019. A study estimates there were 4.2 million homebound adults over the age of 70 in the year 2020. This number remains steady, and although homebound seniors are not all hopeless, they do face different challenges than seniors who can readily leave home.
Fortunately, the number of resources and programs specifically for homebound seniors continues to grow within the community. If you are a senior who can't easily leave home or are concerned about an aging parent or elderly relative, here are a few local resources to help you navigate this winter season.
Nutritional Meals
A healthy diet is essential to a senior's overall health. Fortunately, there are wonderful programs to help homebound seniors receive well-balanced meals and fresh groceries. Montgomery County offers a home-delivered meals program for seniors who qualify. With a referral from a physician, nurse, or social service and health agencies, seniors can receive two meals a day through Eastern Montgomery Meals on Wheels. Seniors who prefer to do their grocery shopping and meal preparation can use online grocery delivery services, such as Instacart.
Transportation Services
Seniors who prefer not to drive in the winter can rely on TransNet to get to doctor appointments, restaurants, shopping centers, and more. TransNet provides reduced-fare transportation for adults over the age of 65. Seniors can find other transportation services available to them on the Montgomery County website.
Recreational & Social Resources
Studies show that one of the best ways for seniors to remain healthy and happy is to stay socially connected. Some local senior centers provide home visits for homebound seniors. Start by contacting one near you to find out what they can offer you or your homebound loved one. There are numerous programs and tools seniors can use at home through the Jenkintown Library. The Telephone Reassurance Program schedules weekday phone calls from compassionate, trained volunteers who can check in with homebound seniors and offer encouragement.
Other Helpful Resources
If you are a family member of an aging parent or elderly relative and don't know where to start when it comes to connecting them with local support, check out the Montgomery County Office of Senior Services, which is a part of the Pennsylvania Area on Aging Network. The Pennsylvania Department on Aging is another helpful resource to find assistance and support.
Support in the Home
Another great resource for homebound seniors is Visiting Angels Jenkintown. We are a trusted agency that provides home care to seniors in the Jenkintown and Eastern Montgomery areas. We understand the challenges homebound seniors face and the concerns many families have regarding their elderly loved ones who are isolated at home. Not only can our professional caregivers assist with routine tasks of daily life, such as bathing and dressing, but they can also ensure that homebound seniors receive social and emotional support. Whether you're looking for temporary assistance to survive the winter months, or are ready for a more permanent solution to improve your quality of life, we can help. To learn more, please contact us today by calling 215-938-7201.