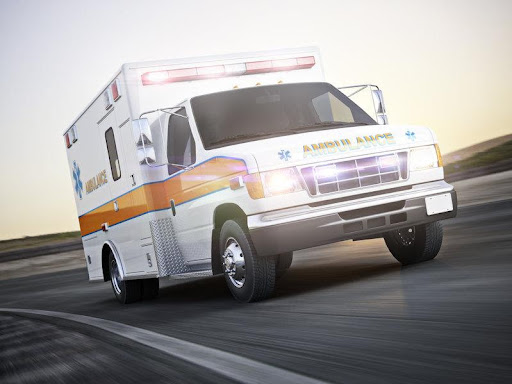 MedicAlert Awareness Month: What's Your Emergency Plan?
There are many reasons why older adults may need to visit the emergency room. Falls are the leading cause, with approximately 3 million older adults receiving treatment in emergency rooms for a fall injury. Other trips to the emergency room are because of car accidents, medication reactions, heart disease, and diabetes.
August is National MedicAlert Awareness Month. Its purpose is to promote awareness about the life-saving qualities of the MedicAlert bracelet. Since 1953, MedicAlert bracelets have been saving lives. Emergencies can happen in a blink. First responders often need to make life or death decisions regarding the patient's health, with little information to go on. If you're an older adult, have you thought about what you would do in the event of an emergency? Here are a few scenarios to consider to help you develop an effective emergency plan.
Older Adults with Chronic Health Conditions
If you're an older adult with a chronic health condition, how are you coping? Are you able to follow your doctor's recommendations? How are you managing your prescription medications? What's your plan if you miss a dose or your condition worsens? Do you have a way to identify your chronic health conditions should an emergency occur, and you can't alert the paramedics? If you have diabetes, have a heart condition, or have a DNR in place, consider wearing a MedicAlert bracelet to identify your specific conditions or medical preferences.
Older Adults Who Live Alone
While many older adults live alone successfully, one fall or one medical emergency can be highly detrimental. If you live alone, how would you call for help should you fall or have a heart attack? Do you have family nearby who can check in with you daily? Do you wear an alert button or always have your cell phone nearby? How comfortable and safe do you feel living alone as you continue to grow older? If you live alone, you need a convenient way to call for help in case of an emergency. Always carry your cell phone or purchase a MedicAlert button that can quickly get help to you.
Older Adults with Long-Distant Families
If you don't live near your family, how quickly can your family get to you? Are they a few hours' drive time away, or would they need to hop on a flight to get to you? Are they familiar with your medical conditions, current doctors, and your prescription medications? Do you have a trusted friend who could assist until your family can get to you? Families living long-distance from your aging loved one, what would give you peace of mind? Develop a plan that works for your family.
Older Adults with Memory Loss
Many older adults in the early stages of memory loss can manage everyday life with little intervention. However, as the disease progresses, everyday tasks become cumbersome. It's easy for a person with memory loss to leave the stove on after boiling water for tea or mistake household cleaning supplies for food. If you are in the early stages of memory loss or care for someone with memory loss, what's your long-term plan? How will you manage as the disease progresses? Do you have a way of identifying your memory impairment and who to contact should you wander from home? A MedicAlert bracelet can help first responders identify your condition and help you get home.
Visiting Angels Jenkintown is here to be a part of your emergency plan. We assist older adults with various care needs in a variety of ways. If you have a chronic health condition, we can help stop the cycle of poor eating by assisting with meal planning and preparation. Our caregivers can also escort you on a walk around your neighborhood so that you can get the exercise you need. We help older adults who live alone fight isolation or depression by offering companionship. If you live far from your aging loved one, we can give you peace of mind knowing your loved one receives the care and support they need. We can even provide care for older adults with memory loss. Our compassionate caregivers are experts in the field of senior home care and offer a gentle approach to help you remain safe at home. To learn more about our exceptional senior home care services and how we can partner together, please get in touch with us today by calling the Jenkintown office at 215-938-7201.