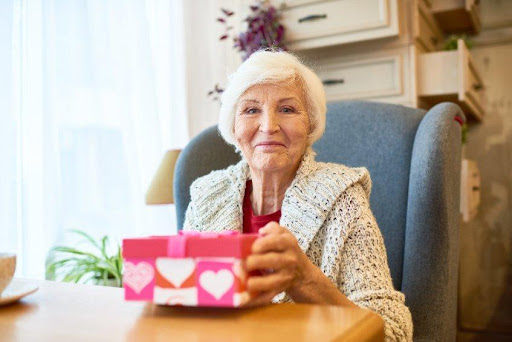 Tips to Create a Merry Holiday With Your Elderly Family Members
As a home care agency that provides professional care to seniors in Jenkintown, Hatboro, Horsham, and surrounding areas throughout Eastern Montgomery County, PA, Visiting Angels Jenkintown understands the challenges families face as the holidays approach. Not everyone can easily muster up the holiday spirit, including our elderly family members. The stress of the holiday season and changes in routine can turn any older adult into a grinch.
Fortunately, there are a few ways families can support their elderly loved ones throughout the holiday season. By implementing the following tips, families can create a merry holiday with their elderly family members.
Exert Empathy
Families can start creating a merry holiday by exerting empathy. Negative attitudes and difficult behavior some seniors may display during the holiday season should be recognized for what it is, a stress response. Try to identify what's triggering your elderly loved one's emotional response and empathize with their feelings. Offer a hug or a kind word. Understand that certain traditions may trigger feelings of sadness and loneliness, especially if they've recently lost a spouse or dear friend. Consider starting new traditions or simplifying favorite ones to minimize stress.
Be Inclusive
Another way families can create a merry holiday for their elderly family members is to be inclusive. Consider your loved one's abilities as you make plans. Invite them for a drive to see local neighborhoods' Christmas lights. Or hop online to see a list of holiday events in and around Jenkintown.
Come Up With Conversation Starters
Another challenge that some families face when visiting elderly family members is a lull in the conversation. Dementia, generation gaps, and hearing loss create obstacles in keeping the conversation going. If you plan to visit an elderly family member whom you haven't seen in a while or who suffers from dementia, prepare a few conversation starters before your visit. Utilize reminiscence and ask open-ended questions about your loved one's life. Encourage grandkids to color pictures for their loved ones or to bring their favorite book to read aloud. Print photos to share with your loved one to help carry on the conversation. Remember to speak slowly and clearly if your loved one has hearing loss and minimize background noise as much as possible.
Provide Some Space
Sometimes an elderly family member just needs some space to rest and regroup. If your family is planning a larger gathering, designate a spare room that's just for your elderly loved one. Let them know in advance that there's a space for them to relax should the noise and crowd become too overwhelming. Encourage them to take a nap or read in their quiet space if they seem agitated. If they live nearby, let them choose when they want to come and go. They may appreciate some quiet time at home before rejoining the family for more festivities.
No matter how merry your holiday season is, there's no denying that it can also be filled with emotional and stressful moments. If you are concerned about an elderly family member who lives alone, perhaps it's time to consider senior home care. Visiting Angels Jenkintown can help your loved one with any number of daily tasks. We offer assistance just a few hours a week, including round-the-clock monitoring and care. We'll help your loved one make the most of their golden years while giving you peace of mind that your loved one is safe and that their needs are being met. To learn more, please contact us today by calling 215-938-7201.