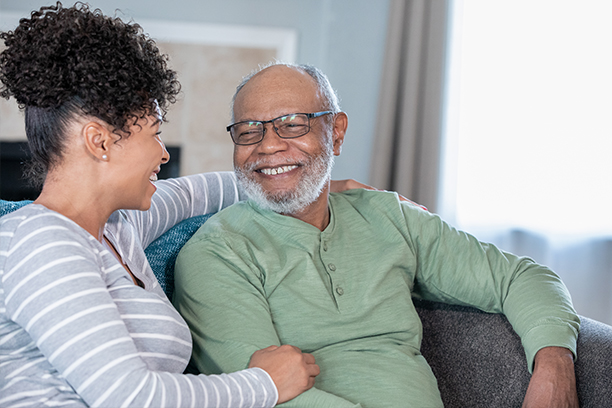 Visiting Angels of Jersey City, NJ Provides in Home Elderly Assistance to Help Seniors After a Hospital Stay
Reducing Hospital Readmissions: Ready, Set, Go Home
Visiting Angels of Jersey City is proud to share information about our "Ready, Set, Go Home" in home elderly assistance program! This program is used as a tool to assist seniors make a successful and safe return home after being hospitalized, our providers work hard during this process to minimize the risk of rehospitalization. Research has shown that about 20% of seniors on Medicare have been hospitalized again within 30 days of their initial discharge. Being hospitalized is hard on a senior's body and can make their functionality decline rapidly. This can cause stress for the senior when trying to perform even the most basic of tasks, increasing the risk of being hospitalized again. We are committed to reducing hospital readmissions with our in home elderly assistance, "Ready, Set, Go Home" program. We created this program to produce the best results for our clients; with this program our caregivers provide essential personal home care services following a hospitalization.
Our Discharge Guide to Prepare for Your Return Home
Our Ready, Set, Go Home discharge guide is the most important tool for clients, they are able to ask important questions to their medical providers that we provide in the guide as well as write down any information provided. This guide is incredibly useful after the client is discharged because they can look back on their notes for any additional information that they may have discussed at the hospital with their medical providers—the guide is also useful for any caregiver or family member assisting with the client's care at home after being discharged. Our Visiting Angels team will visit seniors in the hospital and have a plan in place before discharge to provide peace of mind for everyone involved. We create plans with input from seniors, loved ones and healthcare providers to ensure that care is personalized to meet the needs of the senior. Once home, seniors can use their use the Ready, Set, Go Home discharge guide as a reference to important information and notes from health care providers. Seniors should also document any follow up appointments questions in their guide so they don't forget any questions and can have a log of directions from health care providers. If you or a loved one need in home elderly assistance after a hospital stay, Visiting Angels about our Ready, Set, Go Home program.
Free Consultation
For more information on the in home elderly assistance Visiting Angels of Jersey City provides and to schedule a free consultation call 201-533-1415.
Serving Jersey City, Bayonne and the Surrounding Area
Visiting Angels
JERSEY CITY, NJ
366 Broadway
Bayonne, NJ 07002
Phone: 201-306-9313
Fax: 201-589-5770