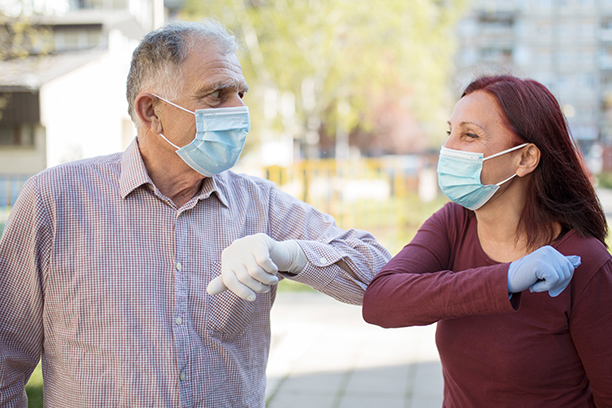 Assisted Living Services for Seniors in Jonesboro, GA and Surrounding Areas
With the help of our skilled caregivers, seniors in Jonesboro, Morrow, Riverdale, Ellenwood, College Park, South Fulton, Cliftondale and surrounding areas in Georgia can receive top-quality care at home instead of moving to an assisted living facility
When an elderly loved one needs care nowadays, they can choose from a variety of options. However, it has not always been like this. Just a few decades ago, seniors either had to live with their adult children or move to a nursing home to get the assistance they required. These were both less than ideal solutions for older adults who wanted to continue living at home independently.
Fortunately, today, with assisted living services from home care agencies like Visiting Angels Jonesboro, seniors can get all the support they need right at home from trained, experienced and compassionate caregivers.
Personalized In-Home Care for Your Loved One
Our assisted living services enable your loved one to age in place as they maintain or even boost their independence through top-quality care provided by trained caregivers with plenty of experience. As all our care plans are personalized, your loved one will receive just the right level of support to be healthy, happy, and active in their golden years.
Our caregivers can help your loved one with:
Planning and preparing meals
Light housekeeping
Bathing
Getting dressed
Transportation to doctor's appointments or social gatherings
Medication reminders
Toileting and incontinence care
And so much more
Since we develop schedules around the schedules of our clients, your loved one can rest assured that their routine will not be disrupted in any way. Unlike in facilities providing care for seniors, our services let your parent choose how they wish to spend their day and in which activities they want to engage.
In addition, we provide our clients with one-on-one care from a dedicated caregiver who will put their needs and well-being first. With Visiting Angels Jonesboro, your loved one will have the chance to choose the caregiver they wish to work with from our team of experienced home care providers. We believe a one-on-one approach to senior care creates a strong bond between caregiver and care recipient, which allows our care providers to provide exceptional, meaningful support.
Flexibility Whenever Your Loved One May Need It
Our care plans are not just customizable to fit the needs of each client, they are as flexible as it gets. We understand that a senior's needs may change over time, particularly if they live with a chronic condition like diabetes or a cognitive illness like dementia, so we make sure to assess care plans on a regular basis and adjust our services if needed.
Additionally, you can request that we modify your loved one's plan whenever needed, whether you want to add or remove services from their plan. This way, you can rest assured that your loved one will always get the exact type and level of support they require.
Ongoing Support & Communication for Families in Jonesboro and Surrounding Communities
Since we know that not all families live in the same area, we offer continuous support and communication to family members who live outside of Jonesboro, College Park, Ellenwood, South Fulton and surrounding communities. We will keep you updated on your loved one's health and well-being either via phone or at in-person meetings. For your ultimate peace of mind, you can also contact us at any time and speak directly with a care coordinator in charge of your parent's care plan.
If you would like to know more about our assisted living services, please reach out to our Jonesboro, GA office by calling 678-883-7217 or by filling out our contact form today! We are here to answer all your questions and doubts and arrange for your free in-home consultation at a convenient time.
Serving Jonesboro, College Park, South Fulton and surrounding communities of Cliftondale, Heritage Park, and Red Oak, GA
Visiting Angels Jonesboro, GA
238 Stockbridge Rd #206
Jonesboro, GA 30236
Phone: 678-883-7217