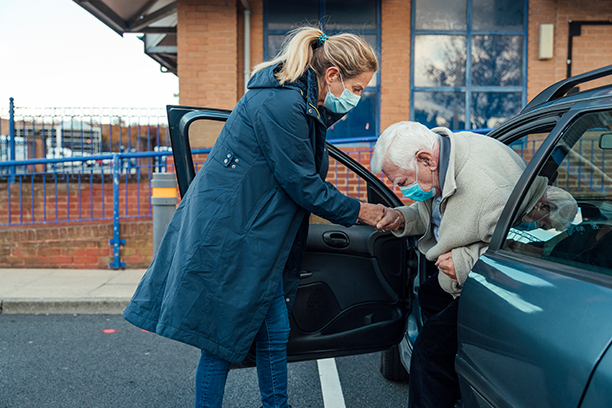 Reliable and Affordable Home Care Solutions for Seniors in Jonesboro, GA and Surrounding Areas
Visiting Angels is committed to providing affordable home care options for seniors in Jonesboro, Morrow, Riverdale, Ellenwood, College Park, South Fulton, Cliftondale and surrounding areas in Georgia
At Visiting Angels Jonesboro, we offer seniors in Jonesboro, Morrow, Riverdale, Ellenwood, College Park, South Fulton, Cliftondale and nearby communities a wide range of budget-friendly in-home elderly care services. This is important information for those individuals who previously thought that senior care is for the wealthy only. This is simply not the case, and if your senior parent has started showing signs that they may be ready for professional assistance in order to maintain their independence, keep reading to find out more about how we can help improve their quality of life.
We know how hard it is to find the right care provider. This becomes a bit more difficult if you're on a budget. Finding affordable home care services is not exactly easy if you want to make sure your loved one is getting everything they need. The fact is that your loved one deserves to receive help and achieve everything they would like to in their golden years.
At Visiting Angels Jonesboro, we will provide your loved one with the support and assistance necessary to ensure they are living safely and on their own terms in the comfort of their own home. We will also give you peace of mind, knowing your loved one is being looked after and is staying safe.
Accessible and Affordable Home Care Services for Families in Jonesboro and Nearby Communities
Visiting Angels Jonesboro is a leading provider of care at home for seniors in Jonesboro, Morrow, Riverdale, Ellenwood, College Park, South Fulton, Cliftondale and surrounding towns. Over the years, we have developed a range of services that, when combined and customized, helps ensure the unwavering independence of our clients.
At Visiting Angels Jonesboro, we provide services like:
Temporary care
Respite care over the weekend or during holidays
Long-term care
Alzheimer's and dementia care
Companionship and conversation
Light housekeeping
Personal care
Overnight stays
Daily visits
Daytime care
No matter what your loved one needs, we can be there for you both.
How Our Care Stays So Affordable
Although the cost of our services does vary depending on the sort of care we are providing and the needs and preferences of your loved one, our mission has always been to make in-home senior care accessible to everyone. We see our work as a mission and believe that our seniors deserve quality care at home after a lifetime of helping others.
Do you believe your loved one could benefit from our affordable home care solutions? If you do, please call our Jonesboro, GA office at 678-883-7217 or fill out our contact form today.
Serving Jonesboro, College Park, South Fulton and surrounding communities of Cliftondale, Heritage Park, and Red Oak, GA
Visiting Angels Jonesboro, GA
238 Stockbridge Rd #206
Jonesboro, GA 30236
Phone: 678-883-7217