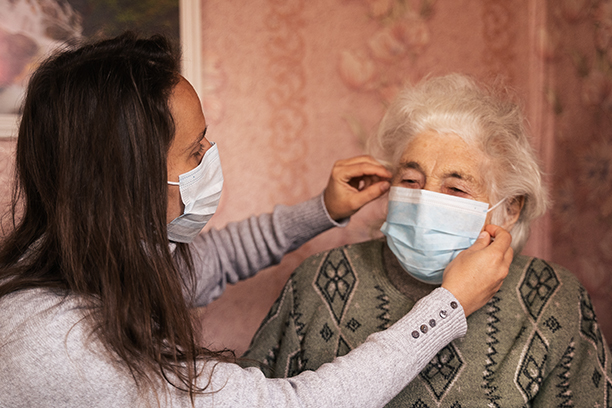 Reliable Home Care in South Fulton, GA
Visiting Angels offers custom in-home care solutions for seniors in South Fulton, GA and throughout the surrounding communities of Red Oak, Cooks Crossing, and Cliftondale
As our parents, relatives, or other loved ones grow older, it's common that they may need some help at home. Visiting Angels provides one-on-one care that helps aging adults maintain their independence and safety in the comfort of their own homes.
Visiting Angels Jonesboro provides in-home senior care in the following South Fulton neighborhoods:
Why South Fulton Families Choose Visiting Angels
Visiting Angels provides senior care services that range from part-time companionship to around-the-clock hands on care. Our experienced caregivers are trained and qualified to meet the unique needs of senior adults. Caregivers can help with daily tasks, such as cooking, cleaning, and help with bathing. We can also assist with transportation to appointments, medication reminders, and mobility.
South Fulton, GA, is the perfect combination of growing business districts and sprawling rural areas. It is no surprise that more seniors are choosing to remain in their South Fulton homes as they age! The Parks, Recreation, & Cultural Affairs office (PRCA) offers a variety of senior-friendly programming and special events that support active senior years for residents.
At Visiting Angels, we help each senior client live their preferred lifestyle. If that includes social activities, trips to the store, or simply spending time outdoors, our caregivers can help! If your loved one has more advanced needs, or would prefer to stay at home, our caregiver can offer meaningful companionship and assistance there too.
Getting Started is Simple
If you're interested in learning more about home care from Visiting Angels, contact our Jonesboro, GA office today! We will ask you a few questions about your loved one's needs and preferred schedule. We'll get to know you unique situation and determine if our home care agency is a good fit.
Before care can begin, we will complete an in-home assessment and create a custom care plan. This will give your family the detailed information you need to make a decision.
Contact our Jonesboro, GA office today by calling (678) 883-7217 or by completing a Contact Form!
We serve families in Jonesboro, College Park, South Fulton, and the surrounding communities. With local caregivers ready to help, we can get started with care as soon as your family is ready! Contact us today to learn more!
Serving Jonesboro, College Park, South Fulton and surrounding communities of Cliftondale, Heritage Park, and Red Oak, GA
Visiting Angels Jonesboro, GA
238 Stockbridge Rd #206
Jonesboro, GA 30236
Phone: 678-883-7217