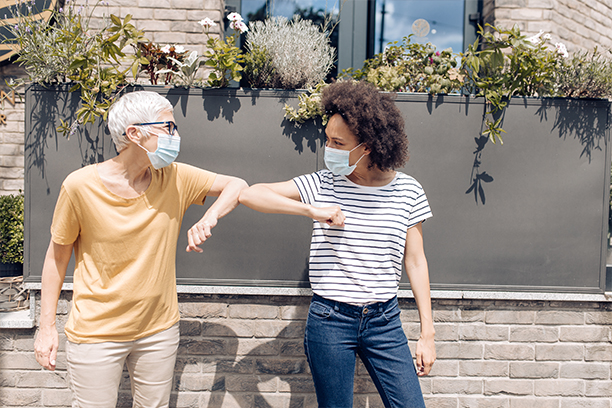 Trusted Home Care Providers for Seniors in Jonesboro, GA and Surrounding Areas
As one of the leading home care providers for seniors in Jonesboro, Ellenwood, Riverdale, Morrow, College Park, South Fulton, Cliftondale and surrounding communities in Georgia, Visiting Angels is committed to delivering personalized care for each and every client
Visiting Angels Jonesboro is a dedicated senior care agency serving families in Jonesboro, Morrow, Ellenwood, Riverdale, College Park, South Fulton, Cliftondale and surrounding communities throughout Georgia and strives to empower the seniors we serve. Our primary mission is to enable our senior clients to continue living their day-to-day lives at the comfort of their homes while giving them the sense of dignity and independence that comes with being self-sufficient. We aim to reduce their age-related struggles that make their lives difficult through personal, yet professional care.
We understand that being in familiar surroundings often helps seniors feel secure in themselves and having the right personalized care makes that all easier. Our dedicated caregivers look to address our seniors' physical, as well as mental and emotional needs through proper companionship and care. This way we know we are maximizing the quality of their lives and overall well-being.
How Does Visiting Angels Jonesboro Help Seniors Find the Right Caregiver?
At Visiting Angels Jonesboro, it is our belief that being a quality home care provider starts with hiring the best caregivers. Our caregivers go through a thorough vetting process to ensure they have the right qualities and attributes to assist our care recipients in the best way possible. They not only help with daily activities and errands, they treat our seniors with the respect and dignity they deserve.
It is their goal to establish a relationship of trust and respect that often leads to our care recipients seeing them as part of the family. It is with this sort of attention to personal wants and needs that differentiates us as a professional caregiving agency that puts our senior clients first.
We believe that a one-on-one approach to care allows our caregivers and care recipients to form strong bonds, which lead to exceptional in-home senior care. We will introduce you to a selection of caregivers on our team who we feel will be the right fit based on your loved one's needs, schedule and other factors.
Ultimately, your loved one will have the final say on the home care provider they choose.
Get Started with Visiting Angels Jonesboro Today!
If you are looking to see what our home care providers can offer for the senior loved one in your life, we will first conduct a free in-home consultation. This allows us the opportunity to get a better picture of the specific needs and wants of your elderly loved one and lets us see the extent of care needs they will be requiring.
By getting to know their preferences, habits, and routines we can develop a custom-tailored care plan that specifically addresses your senior loved one's needs. We can consult with other family caregivers, physicians, as well as nursing staff in order to gain the most comprehensive picture of what is going to be needed.
If you are in search of a personal home care provider for your loved one, contact Visiting Angels today or visit our Jonesboro, GA office.
Call us at 678-883-7217 or fill out our contact form today!
Serving Jonesboro, College Park, South Fulton and surrounding communities of Cliftondale, Heritage Park, and Red Oak, GA
Visiting Angels Jonesboro, GA
238 Stockbridge Rd #206
Jonesboro, GA 30236
Phone: 678-883-7217